Flower industry thrives in Yunnan
Updated: 2015-02-25 17:22
By Shi Zihan
(chinadaily.com.cn)
Flowers are increasingly popular in China as both a gift and a decorative item. Yunnan, thanks to its rich flora and fauna, has emerged as a leading province in flower industry for China and neighboring Southeast Asian countries.
The gross annual commercial value of the industry in Yunnan has exceeded 30 billion yuan ($4.8 billion) at present.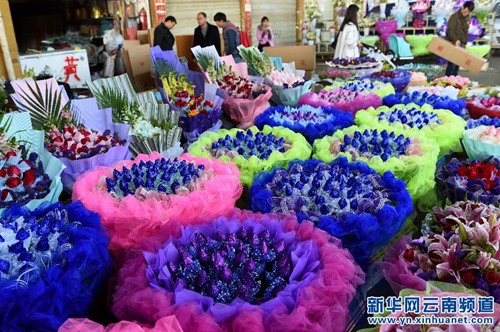 People choose different colors of roses in Dounan flower market in Yunnan province on Feb 12, ahead of the Valentine's Day. [Photo/Xinhua]
Flowers from Yunnan account for more than 70 percent of the flowers in the markets of nearly 80 large and medium-sized cities in China. In addition, they are exported to more than 40 foreign countries and regions.
Previously, logistics difficulty was the biggest obstacle for Yunnan's flowers entering the European and North American markets. However, the opening of the Kunming Changshui International Airport in 2012 facilitated the overseas access.
It is estimated that by 2020, 950,000 tons of flowers will be able to be transported by air from the Kunming Airport.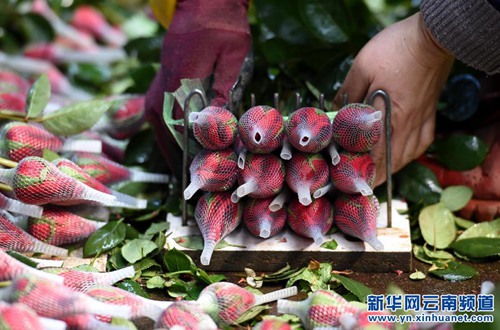 A flower seller packs red roses in Dounan flower market in preparation for the Valentine's Day and Spring Festival. [Photo/Xinhua]
By Shi Zihan and edited by Mevlut Katik