China-developed IPV gets drug certificate
Updated: 2015-01-28 17:24
By Shi Zihan
(chinadaily.com.cn)
The world's first Sabin-inactivated poliovirus vaccine (S-IPV), developed by the Chinese Academy of Medical Sciences, recently received its new drug certificate, strengthening China's leading position in this field.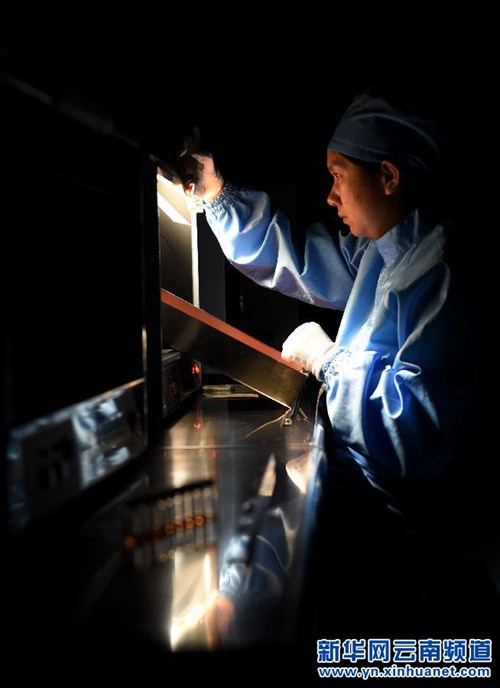 A researcher tests out S-IPV at the Institute of Medical Biology in the Kunming Hi-Tech Zone. [Photo/Xinhua]
The newly-certificated vaccine was researched and developed by the Institute of Medical Biology within the Kunming Hi-Tech Zone and has been under test for nearly two decades. It has proven to be more effective than the existing orally taken drug. In addition, compared to imported IPV, S-IPV costs less to produce, making it a better choice for developing countries.
Poliomyelitis, also called infantile paralysis, is an acute infectious disease caused by the polio virus. It results in muscle weakness and even inability to move. At present, China uses oral polio vaccine to combat the disease.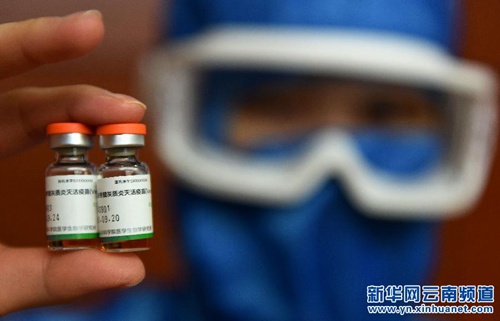 A researcher shows off S-IPV produced in the laboratory. [Photo/Xinhua]
By Shi Zihan and edited by Brian Salter