Kunming Hi-Tech Zone holds activities in Quality Month
Updated: 2014-10-13 17:22
By Shi Zihan
(chinadaily.com.cn)
September is China's Quality Month. The administrative committee of the Kunming Hi-Tech Zone organized several quality-themed activities during that period to improve the development environment and the quality of products and services in the Zone.
In September, the Zone strengthened publicity and education on the importance of high quality services and products by distributing publicity materials to government officials, enterprises and residents in the Zone.
In addition, the Zone held working conferences themed "Invigorating Development of the Kunming Hi-Tech Zone through Quality", where the directors were briefed about major projects aimed at improving quality in the Zone and arranged the later works.
Enterprises in the Zone, including Kunming Pharmaceutical Co, Sino-platinum Metals Co, and Yunnan Tongbian Electric Apparatus Co, organized skills competitions to improve workers' professional skills. During the Quality Month, more than 1,000 workers took part in the activities.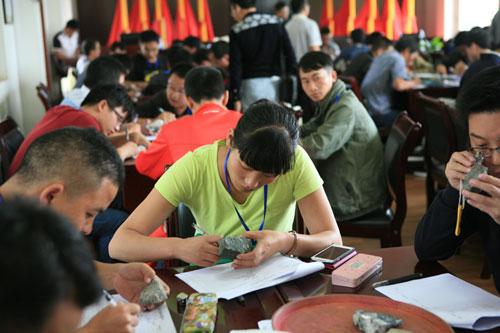 Workers in Yunnan Gold and Mining Group take part in a professional skills competition during the Quality Month in the Kunming Hi-Tech Zone, Kunming, Yunnan province. [Photo/kmhnz.gov.cn]
Moreover, six enterprises in the Zone introduced a Chief Quality Officer supervision system.
It is expected that, according to the bureau of quality supervision within the Zone, the activities held during the Quality Month can make a good social environment where all have a strong desire for high quality, do their best to pursue it and therefore enjoy the benefits brought about by it.
China started to observe the Quality Month in 1978 in order to enhance public awareness of the significance of high quality and improve the quality level of products and services in China.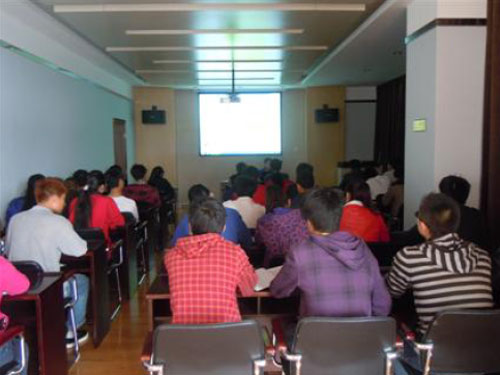 Yunnan Tongbian Electric Apparatus Co organizes employees to learn about the Quality Management System and receive safety knowledge training during the Quality Month in the Kunming Hi-Tech Zone, Kunming, Yunnan province. [Photo/kmhnz.gov.cn]
By Shi Zihan and edited by Brian Salter