The construction of the China-Myanmar border economic zone was launched in a border county in Southwest China's Yunnan province on Tuesday.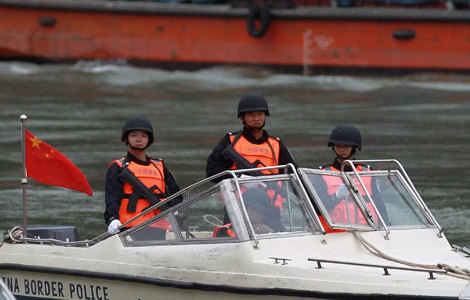 International shipping traffic on the Mekong River waterway has been fully restored on Saturday, the first time since it came to a standstill two months ago after 13 Chinese sailors were murdered on the river.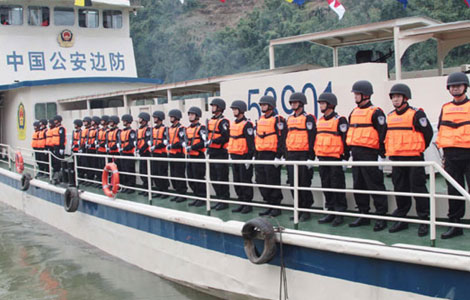 Chinese police Saturday started joint patrols with their counterparts from Laos, Myanmar and Thailand to maintain security along the Mekong River, a major transport passage in the region.
On August 24, the program for Vietnamese tourists to drive into China for a holiday was officially launched at Hekou.
During the 12th Five Year Plan period, the prefecture plans to invest more than 1.48 billion yuan in constructing 50 port projects.
The group investigated and surveyed the monitoring works of the Department of Discipline of Longchuan county, as well as the situations of Zhangfeng Port and city building.
Adjacent to Mujie city of Myanmar, Ruili city serves as the main passageway of goods transported between China and Myanmar.
Entry-exit passengers exceeded 1.63 million during the first half of the year to June 30, an increase of five percent over the same period last year.