One Connect launches blockchain project with Tianjin government
(chinadaily.com.cn)
Updated: 2019-04-19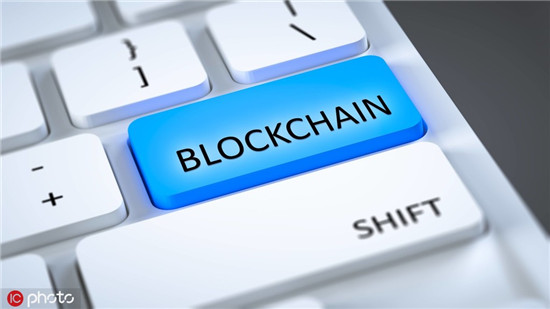 The blockchain-based cross-border trade service network has played an important role in supporting the development of SMEs. [Photo/IC]
One Connect together with the Tianjin municipal government on Wednesday launched a blockchain project at the Port of Tianjin.
The project aims to improve efficiency and risk control in cross-border trade.
The project will help create a cross-border trade ecosystem through the use of blockchain technology, and is the first of its kind in China, according to Ye Wangchun, chairman and CEO of One Connect, a Pingan Insurance Company of China Ltd subsidiary.
Ye said the blockchain-based cross-border trade service network has played an important role in supporting the development of SMEs.
First, it helps to build the enterprise credit system; second, it helps to improve SMEs' efficiency and accelerate turnover; and third, it helps to improve the risk control capabilities of financial institutions, said Ye.
In 2018 China's import and export trade exceeded 30 trillion yuan, among which SMEs contributed 60 percent in cross-border trade.
Despite this, 35 percent of SME trade finance was rejected, due primarily to a perceived high risk of fraud and trade authenticity.
Pingan is considered a global blockchain leader. In 2018 Pingan's blockchain-related transactions exceeded 20 trillion yuan, while One Connect has 161 patent applications in blockchain technology, among which six are authorized.
Wang Jiaqi contributed to this story