Tianjin port becomes major grain importer in N China
By Liao Wei (chinadaily.com.cn)
Updated: 2014-12-01
China's Administration of Quality Supervision National Bureau of Quality Inspection (AQSIQ) recently released a total of 58 qualified grain import ports, including Qinhuangdao Port, Tangshan Port, and Dalian Port.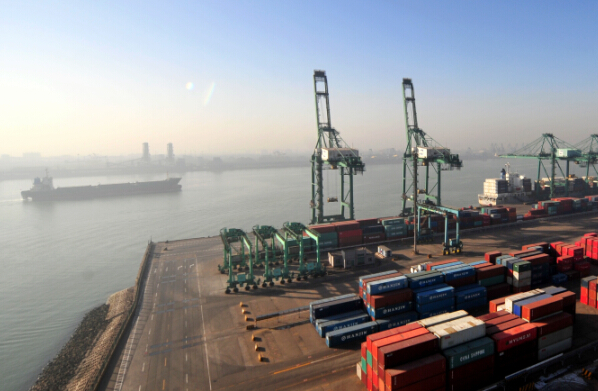 Photo taken on Jan 1, 2014 shows a container terminal of Tianjin Port. [Photo by Zhang Chenlin/Xinhua]
Tianjin Port was also included in this first batch of qualified ports thanks to its investment in facilities for grain transportation, delivery and storage. It can handle cargoes with high efficiency.
In 2014, Tianjin Port passed the review of China's Entry-Exit Inspection and Quarantine Bureau and was appointed as a major grain import port in North China. It is expected to see a stable increase in the throughput capacity of grain.