Tianjin speeds up construction of Dongjiang bonded zone
By Liao Wei (chinadaily.com.cn)
Updated: 2014-11-21
The city of Tianjin in northern China is speeding up the construction of the Dongjiang bonded zone, in the northeast of Tianjin Port, due to its fast growth in new businesses and construction projects.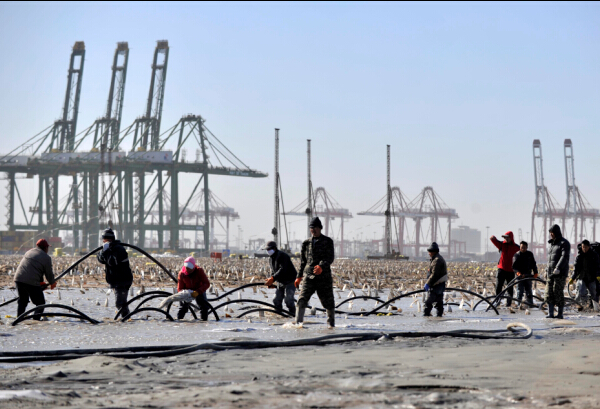 Photo taken on Nov 12, 2014 shows workers at the construction site of land reclamation in Tianjin Dongjiang Port. [Photo by Yue Yuewei/Xinhua]
By the end of October, the bonded zone had been home to a total of 2,834 enterprises, with a registered capital of 154.745 billion yuan ($25.2 billion).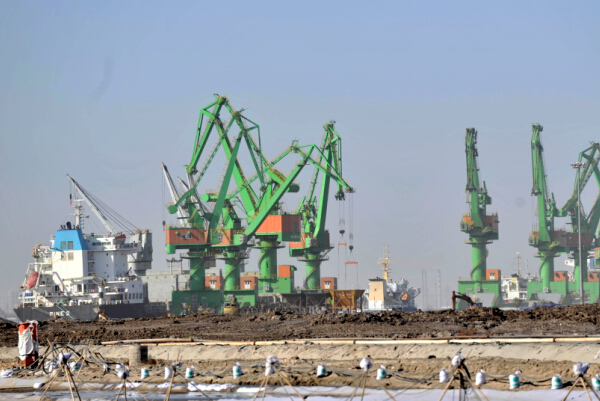 A cargo ship berths at a dock in Tianjin Dongjiang Port on Nov 12, 2014. [Photo by Yue Yuewei/Xinhua]
The 30-square-km Dongjiang bonded zone is built on an artificial peninsula-like shallow, which is designed as a container terminal as well as a dedicated economic and trade zone. Developments in the zone will include residential, tourism, and port logistics bonded processing.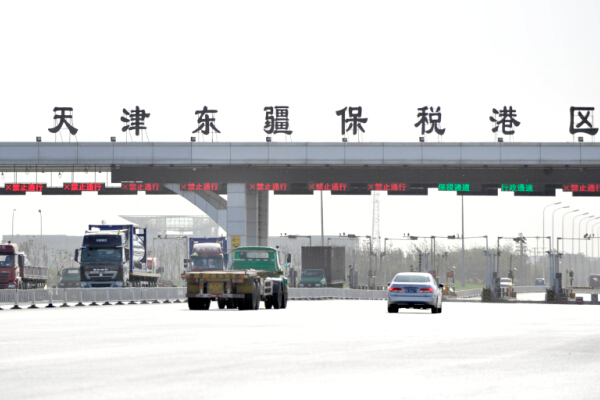 Trucks carrying shipping containers drive in and out of Tianjin Dongjiang bonded zone on Nov 12, 2014. [Photo by Yue Yuewei/Xinhua]
The Dongjiang bonded zone is currently on the track to become a major international shipping center and logistics hub of northern China.