Corporate Culture System
(chinadaily.com.cn)
Updated: 2012-02-29
Tripod cultural system
After years of construction, Tianjin Port has cultivated a corporate culture symbolized by the Chinese ding, which has three feet and two ears. The three feet represent a family, school and army, the three goals of the port as it develops its corporate culture. The two ears symbolize the core values of the port: To develop the port and achieve success for individuals.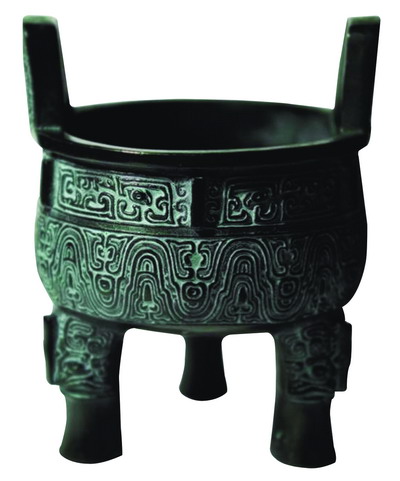 Ding, a tripod-shaped bronze cauldron used to cook in ancient times.
Corporate culture goal: make three vital feet
To build a prosperous and harmonious family, a well-trained army and personnel training school, Tianjin Port emphasizes more on synergy, brand power and competitiveness. The port would cooperate with world first-class enterprises to upgrade its adaptations, inclusiveness and synergy to inject new vitality into Tianjin Port, and set up a good brand image.
Core values of Tianjin Port
"To develop the port and achieve success for individuals" would be the cultural theme and peculiarity of Tianjin Port. Personal developments are associated with the port. To build a world leading enterprise, the port calls on its staff to be dedicated to its corporate developments. The staff should relate their personal benefits with the port, which would dispense rewards and honors according to individual contributions.
Cultural philosophy of Tianjin Port
Corporate Philosophy: Development, Humanity, Excellence and Harmony.
Corporate vision: To build a first-class world port and bring job satisfaction to the staff.
Corporate mission: To meet the expectations of the nation and be an ambassador of civilization to the world.
Core values: To develop the port and achieve success for individuals.
Corporate Spirit: Love, Innovations, Tolerance and Excellence.
Management Culture (philosophy): Adhere to virtue and credibility; diligent in learning and thinking; practicing standards and rules.
Operation Culture (philosophy): Developing through multi-coordination and cooperation, win success by brand power and competitiveness.