Mount Tai's king of clay
(chinadaily.com.cn) Updated: 2017-02-16
Xuan has studied all kinds of dirt—white mud, red soil, black mud—but the very finest is the earth from a hill in his native village of Xiawa in Tai'an's Daiyue district, he says. This fine-grained, highly viscous soil is so excellent for sculpting that he has christened the hill "Shenni Mountain", or "Mountain of Magic Earth". Xuan usually collects his magic earth just after it has finished raining.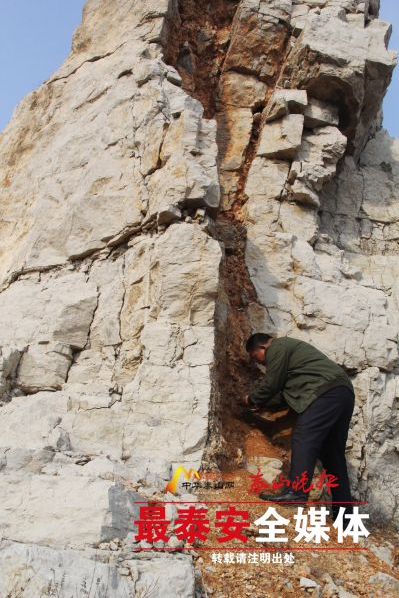 Xuan Xudong collects raw materials on "Shenni Mountain", the "Mountain of Magic Earth", in Xiawa village in Tai'an, Shandong province. [Photo by Yin Qianqian/my0538.com]
The mud then needs to be ground, dried, hammered and kneaded, and then placed indoors for a period of time, before it obtains the resilience needed to be used for clay sculpting.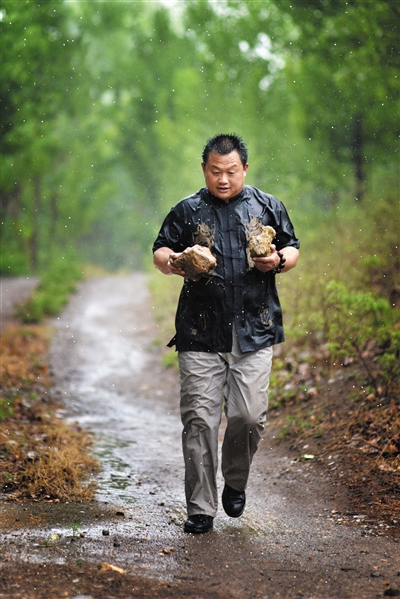 Xuan Xudong collects raw materials in the rain. [Photo by Ma Huaizhong/tarb.cc]