'Leisure tour in beautiful Shanxi' promotion held in Tianjin
By Guo Yi ( chinadaily.com.cn )
Updated: 2013-07-10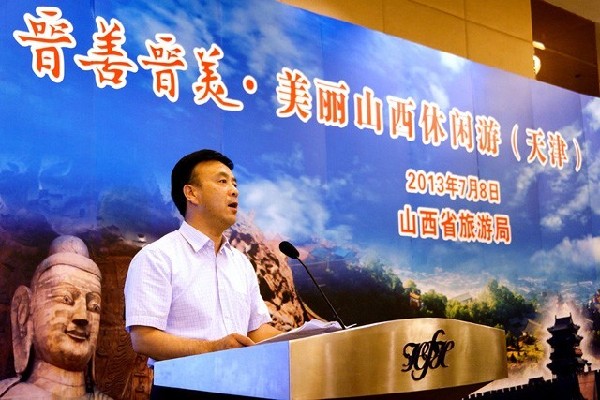 Feng Jianping, head of the Shanxi Provincial Tourism Bureau, addresses participants during the promotional activity, "Leisure tour in beautiful Shanxi". (Photo/Xinhua)
The Shanxi Provincial Tourism Bureau held a promotional activity called "Leisure tour in beautiful Shanxi" in the city of Tianjin recently, and Shanxi and Tianjin signed an agreement on July 8 to share tourism resources.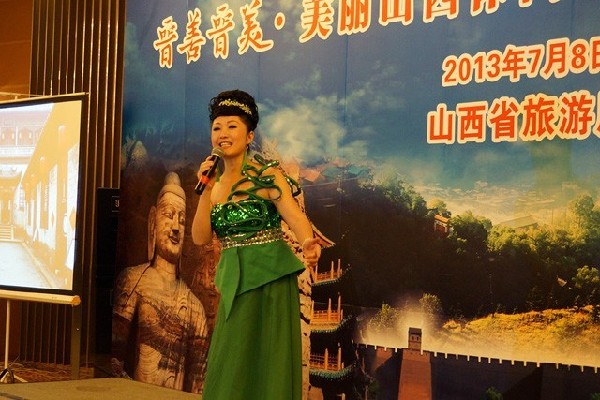 Liu Wentao, a singer from Shanxi, sings a folk song. (Photo/Xinhua)
Feng Jianping, head of the Shanxi Provincial Tourism Bureau, addressed participants and spoke about the rich tourism resources in Shanxi. He said that Tianjin and Shanxi can complement each other in the tourism industry, and they should increase cooperation.
The activity "Leisure Tour of Beautiful Shanxi" has achieved positive results since it was launched in May, and the authorities have kept their promises to offer discount tickets, improved services and a more pleasant environment at scenic spots.
Edited by Zhou Yuanyuan and Roger Bradshaw