Geography
( www.chinadaily.com.cn )
Updated: 2012-03-12
Shanxi province (Jin, in abbreviated form) lies along the middle reaches of the Yellow River, to the west of the Taihang Mountains, in central China, covering 156,000 square kilometers. It has a population of 33.55 million and includes 11 cities and 119 counties and districts. It lies in a temperate zone with a continental climate and has distinct seasons. Most of it is more than 1,000 meters above sea level, with hills covering two-thirds of the province.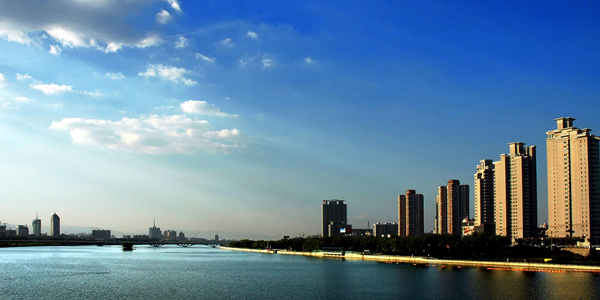 Natural resources
★Minerals
The province is rich in minerals with a great variety spread across a wide area. It has 120 known minerals, 62 with proven reserves; 34 of these ranking among the top 10 in the country by reserves. It ranks first in the country in coal, coal bed methane, bauxite, coal clay, laterite, and potassium reserves and has the second largest rutile, pearlite, gallium, vermiculite and glass-oriented limestone reserves. The province has been called the "home of coal", because of its 260 billion tons of proven reserves, or a third of the country's total. Its coal varies but is of good quality and its coal fields are found in Datong, Ningwu, Xishan, Huoxi, Hedong and Qinshui.
★Water
Shanxi's has 12.38 billion cubic meters of water, 8.6 billion c m of that in groundwater, and 3.58 billion cu m in exploitable resources. The Fenhe River is its largest river, stretching for 695 kilometers, and it has 700 reservoirs, which can hold 4.5 billion cubic meters of water in all.
★Land
There are 2.63 million hectares of land for exploitation, 300,000 hectares of that for farmlands, 972,000 for wooded areas, and 1.36 million for animal husbandry.
★Wildlife
Shanxi has 439 known land animals, 71 varieties considered wild animals under national protection. The brown-eared pheasant, the provincial bird, is a well-known valued species.
★Plants
There are 182 plant species in the province, with 2,700 varieties, 13 of them such as the Chinese yew and Henry Wilson tree, under national protection.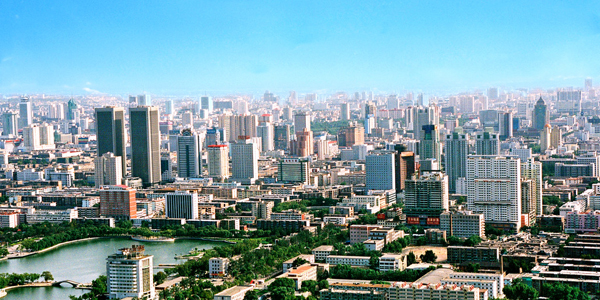 Economic development
Shanxi uses the Scientific Outlook on Development as a guide and focuses on building itself into a new energy and industrial base. In 2005, its GDP was 412.1 billion yuan ($65.24 billion), and its per capita GDP, $1,200. Its taxes were 75.8 billion yuan ($12 billion), retail sales reached 140.1 billion yuan ($22.18 billion), and fixed assets were 185.9 billion yuan.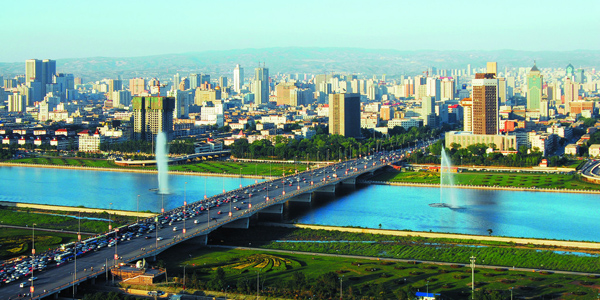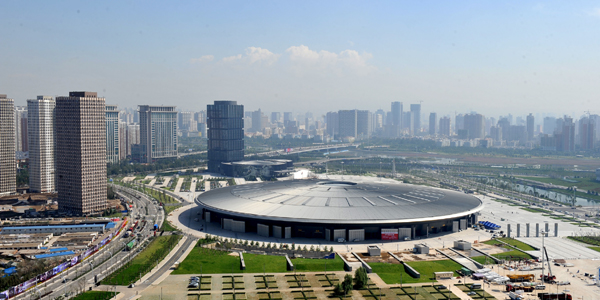 Opening up
By the end of 2005, The province had approved 2,506 foreign-backed companies, with a total of $2.79 billion worth of foreign investment; 11 of these were members of the global top 500. In 2005, its foreign trade amounted to $5.55 billion, $3.55 billion of that, in exports, $2.02 billion, in imports. Shanxi has close trade relations with 166 countries and regions.
Its mechanical and electrical product exports and high-tech products have been a new bright spot. In 2005, mechanical and electrical product exports amounted to $590 million, an increase of 44.9 percent over the previous year, while high-tech products were worth $110 million, a 270 percent increase. It has 34 companies that can provide overseas services and, in 2005, these companies made $200 million in cooperating with foreign partners.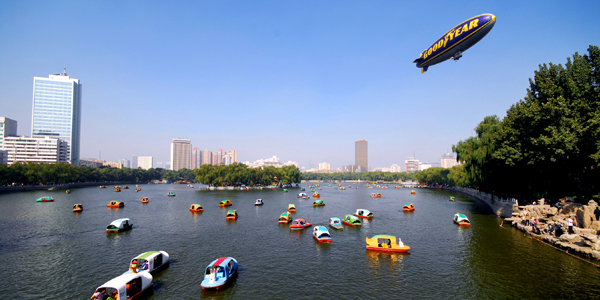 Transportation and communications
Shanxi has 66,000 kilometers of highways, including 1,686 kilometers of expressways. It has 2,512 kilometers of railway lines and leads the country in heavy-duty and bi-directional electrified lines. After the Shijiazhuang-Taiyuan express line is open to traffic, it will take only three hours to get from Taiyuan, the provincial capital, to Beijing by train. Taiyuan has 40 air routes and its airport is a class-one port. There are also airports in Changzhi, Yuncheng and Datong.
Shanxi can reach 260 countries and regions via international direct dial phones and its fixed line and mobile communication networks cover all rural and urban areas of the province.
Scientific research and education
Shanxi has 75 institutions of higher learning, serving 12,000 graduate students, 345,000 undergrads, and 403,000 vocational technical students. It has 78 scientific research institutes, employing 680,000 people, and has made breakthroughs in the areas of information, biological science, new materials, advanced manufacturing, and clean coal technology.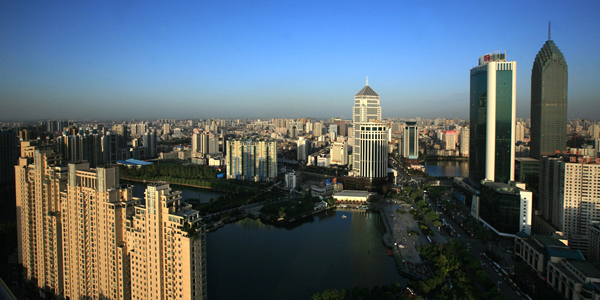 History and culture
Shanxi is considered the cradle of the Chinese civilization and has a rich history and cultural heritage. One of the earliest ancestors of the Chinese, Emperor Yan (c.25th century BC), was said to have lived around Changzhi, in southeast Shanxi. Even earlier, (4,000-5,000 years ago), emperors Yao, Shun and Yu had capitals in Shanxi. The Xia Dynasty (c.21st century-16th century BC), the first slave-owning state in Chinese history, was founded in the southern part of Shanxi.
Written records show Shanxi with more than 3,000 years of history. it has 35,000 relic sites that include architecture, grottoes, houses, murals, and sculptures with distinct features, so Shanxi is said to be an "ancient Chinese culture museum". Over 70 percent well preserved ancient architecture from before the Jin (265-420) and Song (AD 420-479) dynasties is in Shanxi province. Shanxi has 119 relics under national protection, the largest number in the country. The old town of Pingyao and the Yungang Grotto are on the world cultural heritage list.
Over a period of five centuries, during the Ming and Qing dynasties (1368-1911), Shanxi merchants left behind spiritual wealth through their thrift, diligence, discipline, integrity, and management skills.
Tourism
Along with its long history and rich cultural heritage, Shanxi's landscape also gives visitors a lot to see with its great variety. Its unique landscape provides some spectacular natural sights.