The art of restoring ancient ships
(chinadaily.com.cn) Updated: 2020-07-16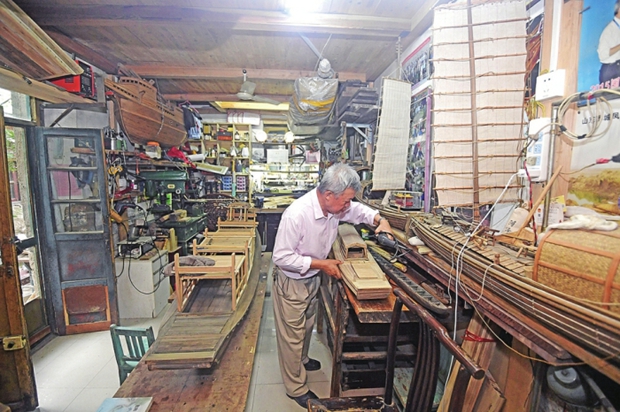 Shang Jinji, nearly 70 years old and a cultural relic restoration craftsman works at his workshop in Jinan, Shandong province. [Photo/news.e23.cn]
Shang Jinji, a cultural relic restoration craftsman, is planning to make miniature models of ancient wooden ships to commemorate the reopening of the Xiaoqing River in Jinan, Shandong province as a shipping route.
Shang, who is nearly 70 years old, has been restoring ancient ships for around 20 years. In his workshop are different kinds of models of ancient ships that he has restored and awards he has won.
In 2009, he helped restored the Liangshan ancient ship, the largest cultural relic at Shandong Museum, as the ship needed to be disassembled and then reassembled again following the museum's relocation.
In 2012, Shang participated in another ancient ship restoration project – the Heze ancient shipwreck restoration project. The ship, which dates back to the Yuan Dynasty (1271-1368), is one of the best-preserved shipwrecks found in the inland river basin in Shandong province.
The project, which took three years to complete, was recognized by the National Cultural Heritage Administration as a paradigm in restoration work of unearthed sunken ships.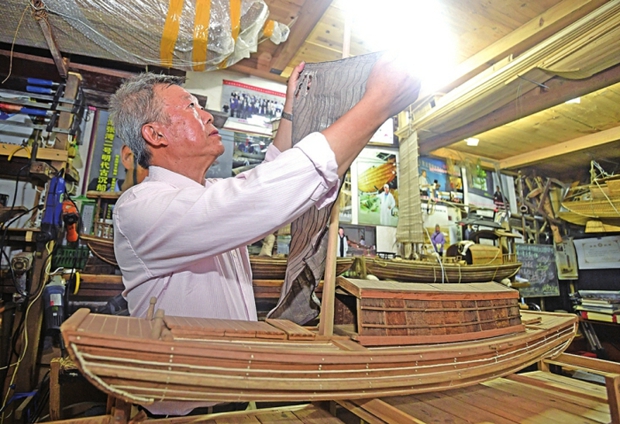 Shang Jinji has made a replica of the Heze ancient shipwreck. [Photo/news.e23.cn]
In addition, Shang has also helped restore an ancient ship in Tianjin city, a canoe originating from the Shang and Zhou dynasties (c. 16th century-256 BC) in Henan province and an ancient ship dating back to the Yuan Dynasty in Jiangsu province.
After completing a ship's restoration work, Shang proceeds to create a miniature model of the vessel. In addition to the main body, he also makes other components such as the sails, fish forks, fishing net and furniture on the ship.
Most of his miniature model artworks of ancient ships are collected by the Shandong Museum and other provincial-level museums.
At present, Shang is preparing to make miniature models for the ancient ships in Xiaoqing River.
"It is not easy. One should not only study the ancient ships, but also learn the history of Xiaoqing River," Shang said. "These models are created from my feelings of the Xiaoqing River and also my feelings for Jinan city."
According to Shang, nearly 10 varieties of ancient ships will be made into models.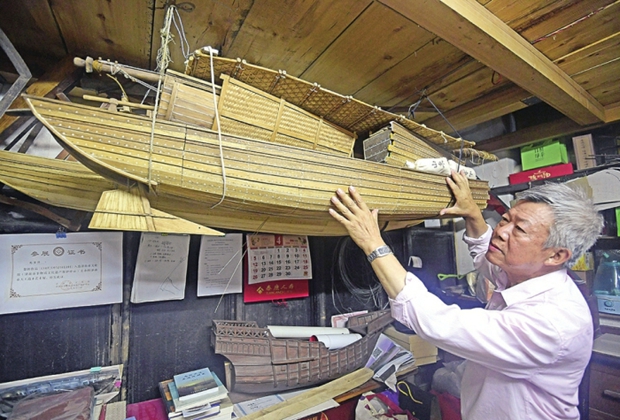 Shang Jinji makes the first model of ancient ship in Xiaoqing River, Jinan, Shandong province. [Photo/news.e23.cn]