Jinan, Tai'an, Jining cooperate in cultural tourism
(chinadaily.com.cn) Updated: 2020-06-22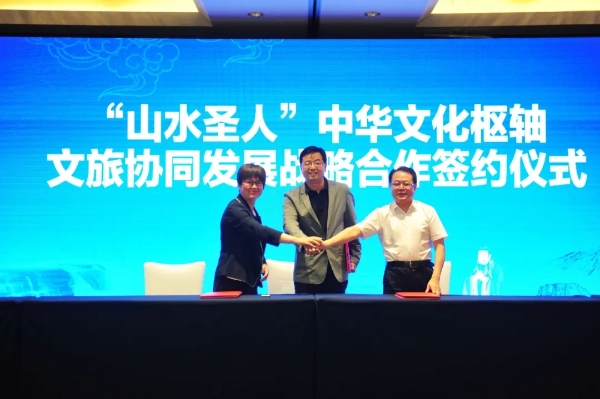 Jinan, Tai'an, and Jinan sign a strategic cooperation agreement on collaborative development in cultural and tourism on June 18. [Photo/WeChat account: jnslyj]
A symposium on promoting the coordinated development of culture and tourism among the cities of Jinan, Tai'an, and Jining was held in Jinan, Shandong province on June 18.
Zhang Mingchi, deputy director of the Shandong Provincial Department of Culture and Tourism, Wang Guiying, deputy mayor of Jinan, Yang Feng, director of the Jinan municipal publicity department, and scholars and entrepreneurs from the cultural tourism industry gathered to discuss accelerating the coordinated development of culture and tourism among the three cities.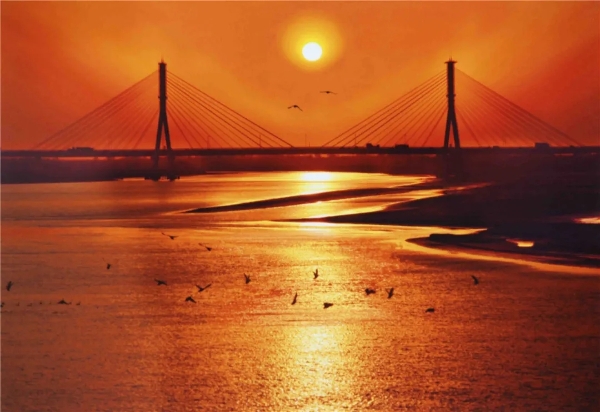 The Yellow River at sunset in Jinan, Shandong province [Photo/WeChat account: jnslyj]
The three cities plan to make use of their famous tourist attractions – Mount Tai in Tai'an, the Yellow River and spring landscapes in Jinan, and Confucian culture in Jining – to share Shandong's beauty with the world.
Wang said that a tourism route including the three cities will be used to promote Shandong culture and tourism attractions and help turn it into an international tourism destination.
Experts at the meeting said that cooperation in tourism will also create more opportunities in other fields and help better allocate industrial resources.
To promote cooperation, the three cities also signed a strategic cooperation agreement on collaborative development in culture and tourism.
In addition, 12 cultural and tourism enterprises signed a deal in an effort to expand cooperation among the three cities by establishing cooperation demonstration zones, providing intelligent facilities, and cultivating talent.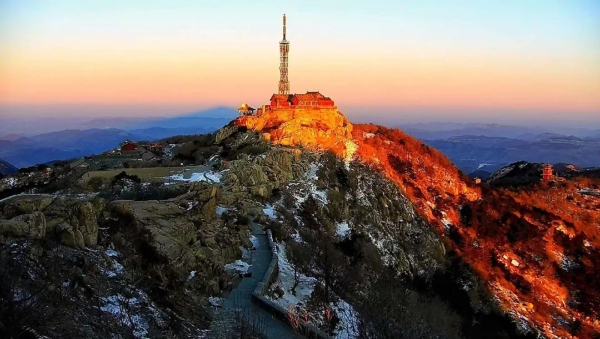 Mount Tai, a popular attraction in Tai'an, Shandong province [Photo/WeChat account: jnslyj]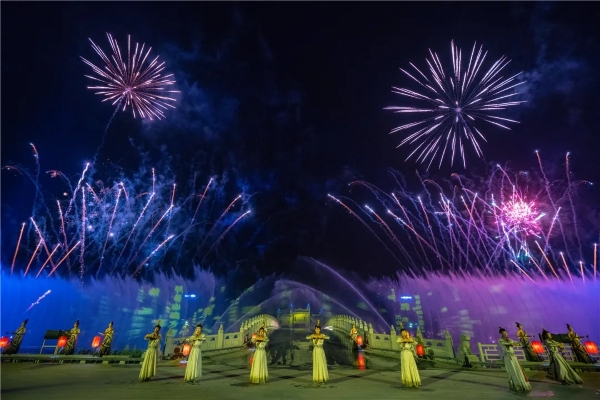 Nishan Sacred Land in Qufu, a county-level city in Jining, Shandong province. Nishan Mountain traditionally regarded as the birthplace of Confucius, the great thinker, educator and founder of Confucianism. [Photo/WeChat account: jnslyj]