Yantai cultural and tourist attractions highlighted in Weifang
(chinadaily.com.cn) Updated: 2020-06-05
A promotional conference focusing on Yantai's tourist and cultural resources was held in Weifang, Shandong province on June 4.
Representatives of travel agencies and tourism associations from both cities gathered to seek cooperation in the cultural and tourism industries.
Zhai Mingjiang, deputy director of the Yantai cultural and tourism bureau, introduced the city's popular tourist attractions and cultural resources and expressed hope that more people from Weifang will visit Yantai.
The two cities signed cultural and tourism cooperation agreements to further promote integrated development in the region.
"Yantai's Kunyu Mountain has become a popular attraction due to its stunning natural landscapes, and more than 3,000 tourists from my agency will visit Yantai," said a manager of Baishitong Travel Agency in Weifang.
Relying on their similar coastal scenery in Jiaodong area, the two sides will launch a series of tourism routes and build a tourism brand to stimulate consumption.
The Jiaodong area, including Yantai, Qingdao, Weifang, Weihai and Rizhao cities, is located on the Shandong Peninsula, the largest peninsula in China. The area boasts fertile farmland, picturesque landscape, rich culture, a pleasant climate and well-developed transportation.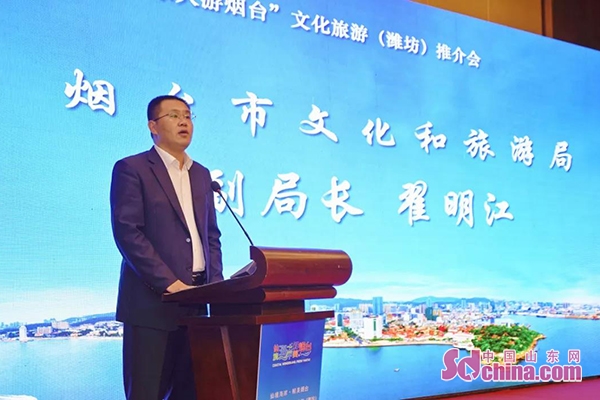 Zhai Mingjiang, deputy director of the Yantai cultural and tourism bureau, promotes the city's popular tourist attractions and cultural resources in Weifang, Shandong on June 4. [Photo/sdchina.com]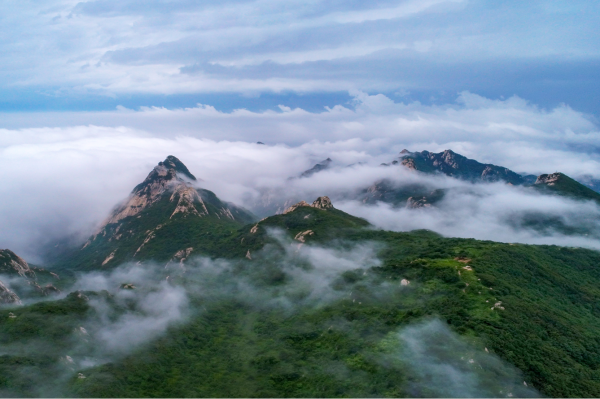 Kunyu Mountain in Yantai, Shandong province features abundant vegetation, charming views and a healthy ecosystem. [Photo by Qu Liqiang/xianjingyantai.com]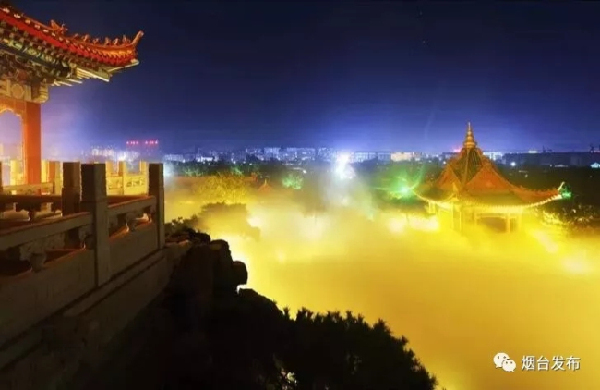 The Penglai Pavilion is situated on a seashore cliff in the north of Penglai city, Yantai of Shandong province. The mirage of the pavilion makes for a marvelous spectacle, and attracts countless tourists every year. [Photo/WeChat account: yantaifabu]