Shandong sees tourism boom over May Day holiday
(chinadaily.com.cn) Updated: 2020-05-06
East China's Shandong province saw a tourism boom during the five-day May Day holiday, with tourist spending becoming more diversified, according to the Shandong Provincial Department of Culture and Tourism.
The province received a total of 12.66 million domestic tourists, raking in 6.83 billion yuan ($962 million) in revenue during the holiday that ended Tuesday.
"As the spread of the novel coronavirus pandemic has been largely contained in the country, cultural and tourism consumption has been resuming in an orderly way," said an official from the Shandong Provincial Department of Culture and Tourism.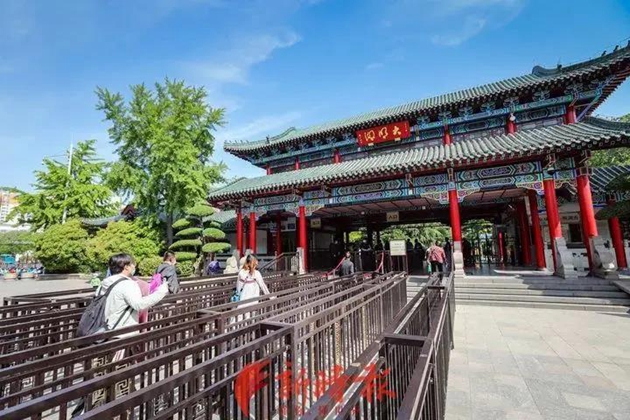 Visitors are required to keep their distance from each other at the Daming Lake Scenic Area during the May Day holiday in Jinan, Shandong province. [Photo/jnrb.e23.cn]
Just five days before the holiday, Shandong launched the fourth Shandong Culture and Tourism Consumption Season and the "Shandong people travel in Shandong" tourism promotion, with a series of measures and coupons offered to boost consumption in the culture and tourism sectors.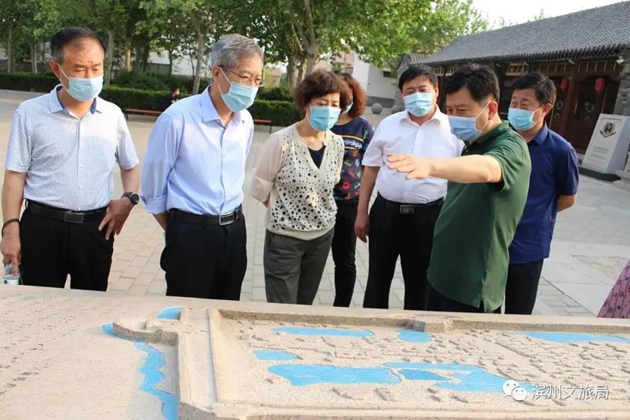 Shandong culture and tourism officials inspect a scenic spot in Binzhou, Shandong province. [Photo/WeChat account: sdswltwx]
Local officials said that the two schemes greatly facilitated the holiday tourism market, with more local tourists choosing to visit cultural venues and homestays in their city, while various types of consumption coupons and live broadcast sales also boosted spending.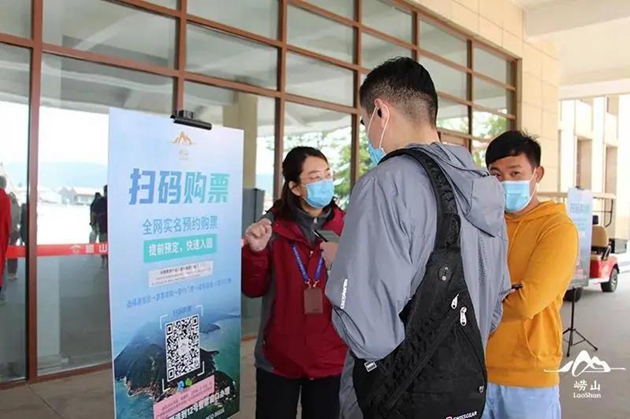 A visitor scans a QR code to buy tickets at Laoshan Mountain scenic area in Qingdao, Shandong province. [WeChat account: laoshan96616]
The province attached great importance to epidemic prevention and control efforts during the holiday. All scenic spots in Shandong were required to limit the flow of visitors to 30 percent of the daily capacity, and only open their outdoor areas in order to prevent epidemic spread.
Tourists were required to book tickets and reserve visiting slots on the official website, through smartphone applications or by phone in advance, and ensure their visits were on time.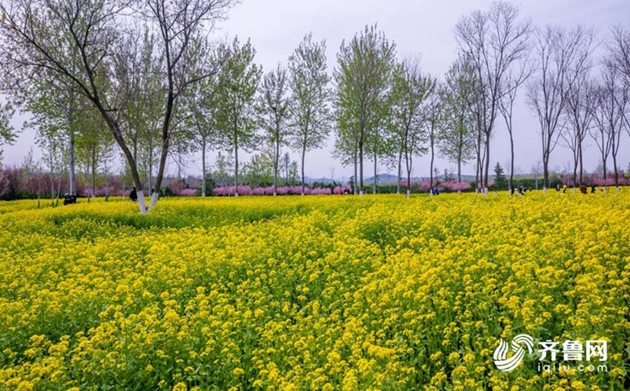 Rural tourism becomes more popular among tourist during the May Day holiday. [Photo/iqilu.com]
Two to three-day short distance trips and self-driving tours proved popular among tourists. Many chose to relax in rural areas while learning about tea art, enjoying the scenery, experiencing farming and picking fruit.
The nighttime economy also experienced a rebound during the holiday, with more tourists going out at night as temperatures rose.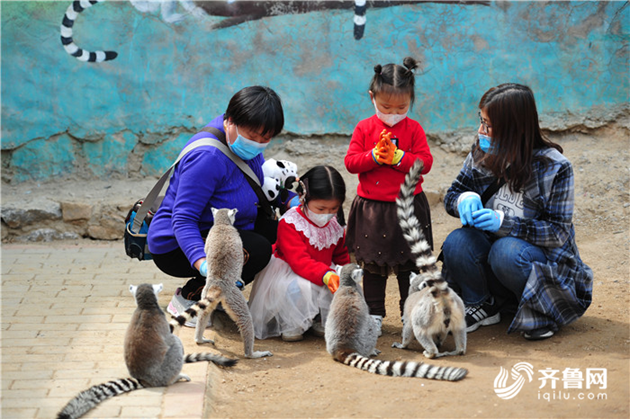 Tourists feed animals at Jinan Wild World during the May Day holiday. [Photo/iqilu.com]