Qin culture exhibition opens at Shandong Museum
(chinadaily.com.cn) Updated: 2020-04-28
A special exhibition jointly curated by the Shandong Museum and Emperor Qinshihuang's Mausoleum Site Museum opened at the Shandong Museum in Jinan on April 28.
The exhibition features over 140 cultural relics with a number of top-level exhibits, including the famous Terracotta Warriors, which are known as the eighth wonder of the world, and hufu, a tiger-shaped tally issued to generals for troop deployment, that showcase the prosperity of the Qin dynasty (221-207 BC) and its integration with other cultures.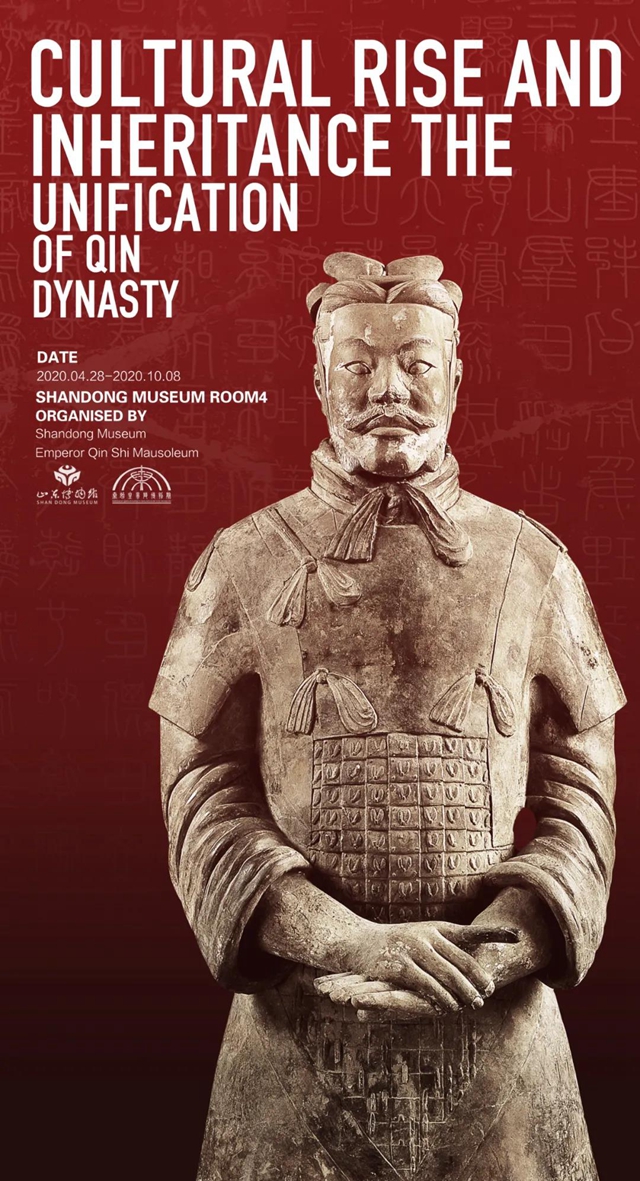 A poster for the exhibition [Photo/WeChat account: sdmuseum]
Info for those interested in visiting:
Date: April 28 to Oct 8
Venue: Hall 4, First Floor, Shandong Museum
Ticket price: 75 yuan ($9.89) for adults, 50 yuan for students
Scan the QR code with WeChat or the Ctrip app to buy tickets online (Ctrip is the country's largest online tour agency).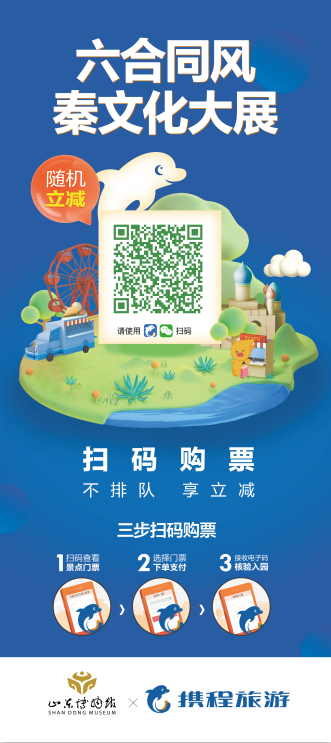 [Photo/WeChat account: sdmuseum]
Scan the QR code with WeChat to follow the Shandong Museum and receive more exhibition information.