Heze peony festival opens to visitors
(chinadaily.com.cn) Updated: 2020-04-09
The 29th International Peony Cultural Tourism Festival opened on April 10 in Heze, Shandong province.
April is the best time to appreciate peonies, widely acclaimed as the noblest of Chinese flowers. Heze is one of the most renowned destinations in China to enjoy the flowers, as it has a long history of cultivation and is home to more than 1,200 varieties.
[Video provided to chinadaily.com.cn]
The peony festival, jointly held by the Shandong Provincial Department of Culture and Tourism and the Heze government, features activities such as sightseeing, trade talks and flower parades both online and offline.
An online opening ceremony started at 10 o'clock, which was live streamed by over 100 media outlets and platforms.
Heze was called the "peony capital of China" by the China Flower Association in 2012. The city has developed into the country's largest base for peony cultivation, research, sales and export. It now has an area of 8,000 hectares on which peony is grown. Its flowers are sold in more than 100 cities in China and some 20 countries, including Japan, France, Canada, the Netherlands and Belgium.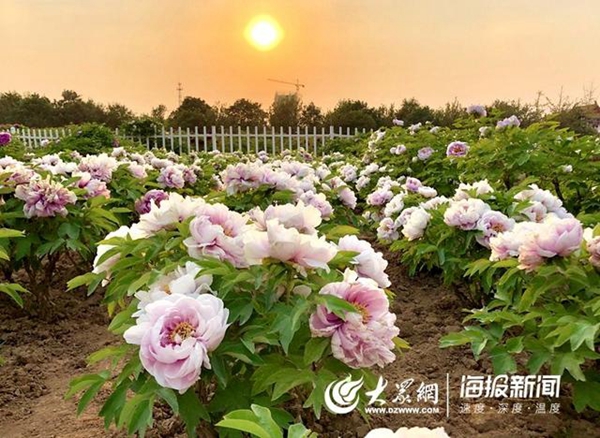 Peonies are in full bloom at the Caozhou Flower Garden in Heze. [Photo/dzwww.com]
One of the most popular places in the city to appreciate peonies is the Caozhou Flower Garden. Visitors are required to have their temperatures taken and information registered at the entrance.
The scenic spot has implemented a real-name ticket purchasing system and the daily visitor flow will be capped at 50 percent of maximum capacity. Visitors are required to show a "green pass" (a green QR code which allows its holders to travel across Shandong without worrying about coronavirus-related traffic restrictions).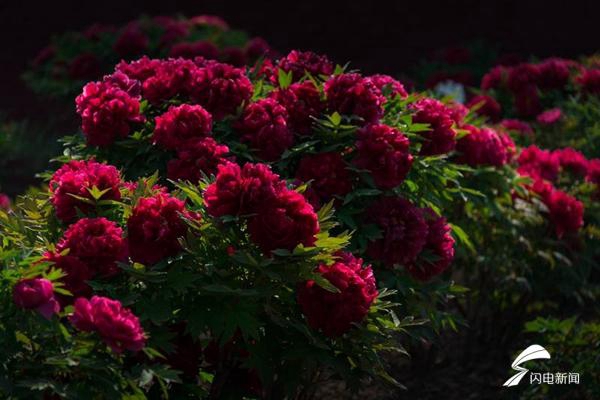 Visitors can appreciate various varieties of peony at the Caozhou Flower Garden in Heze. [Photo/iqilu.com]