Wind music week opens in Qingdao
(chinadaily.com.cn) Updated: 2019-07-22
The much-anticipated 2019 Shinan Wind Music Week opened in grand style on July 20 in Shinan district of the eastern coastal city of Qingdao, Shandong province -- offering a dazzling show of concerts, music lectures and master classes.
Running to July 24, the summertime wind music festival is jointly organized by the Central Conservatory of Music, the China Association for Symphonic Bands and Ensembles, the Qingdao municipal bureau of culture and tourism and the Shinan district government.
According to the organizers, five major activities will be staged apart from the opening ceremony. There will be a wind music summit, a meeting of presidents of local and international music colleges, a flute art week, wind music performances by primary and secondary school students in Shinan district as well as a closing ceremony.
Organizers said that the opening concert -- featuring top international wind music masters from Italy, Japan, Serbia and other countries -- presented a wonderful performance for the audience.
The Qingdao international music center of the Central Conservatory of Music was inaugurated at the opening ceremony, which is designed to organize international art exchanges and music competitions, as well as promote the flourishing of music industry in the city.
The event attracted a number of leading wind music performers from home and abroad to Shinan district.
Live web-casts of concerts presented by 13 internationally renowned flute players, as well as other performances, will be available for the public to enjoy the music extravaganza.
Organizers said that a raft of wind music bands from primary and middle schools in Shinan district will also stage performances.
They added that wind music week will not only build a new platform for the proliferation of learning, exchanges and performances, but also provide a new opportunity to promote cooperation between Qingdao and music colleges around the country.
Organizers added that the event would have a positive and far-reaching influence in raising the city's international profile.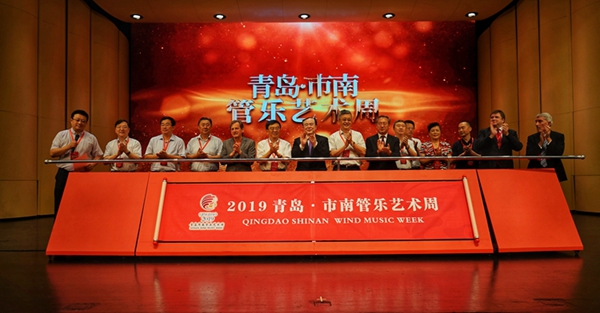 The 2019 Shinan Wind Music Week opens on July 20 in Shinan district of Qingdao, East China's Shandong province. [Photo provided to chinadaily.com.cn]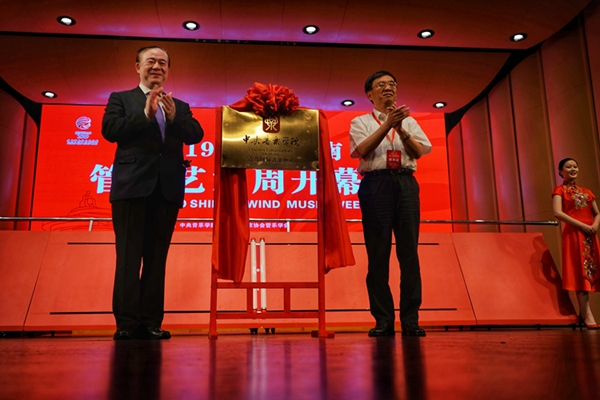 The Qingdao international music center of the Central Conservatory of Music is inaugurated at the opening ceremony on July 20 in Qingdao. [Photo provided to chinadaily.com.cn]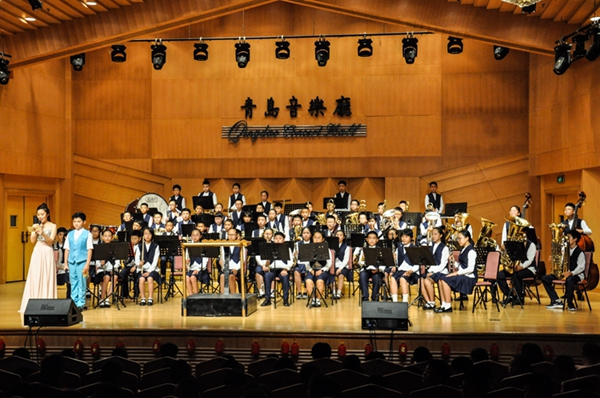 Students from primary and secondary schools in Shinan district of Qingdao perform Chinese and foreign classical pieces at the opening ceremony. [Photo provided to chinadaily.com.cn]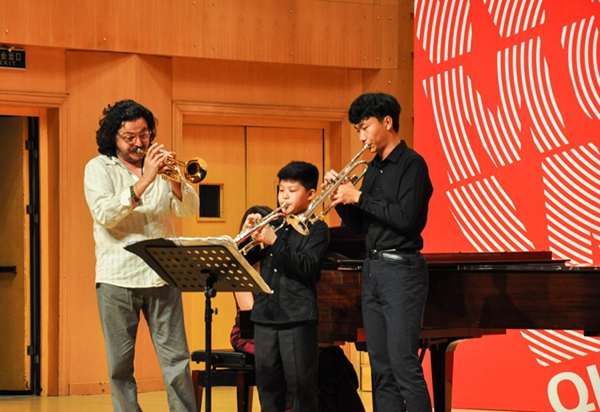 Andrea Giuffredi (left), known worldwide as a virtuoso trumpet artist, performs with two young Chinese musicians. [Photo provided to chinadaily.com.cn]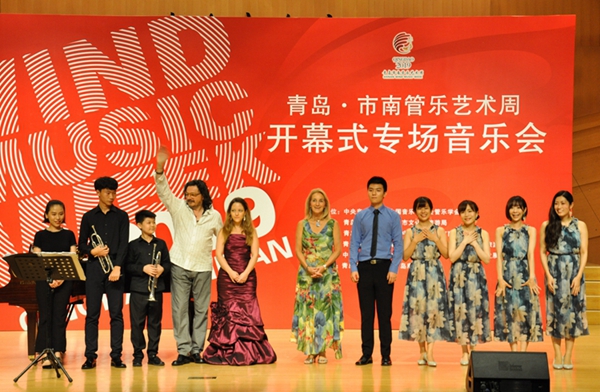 The opening concert, attracting the participation of musicians from home and abroad, is enjoyed by the audience. [Photo provided to chinadaily.com.cn]