Yantai Museum
(chinadaily.com.cn) Updated: 2018-09-19
Name: Yantai Museum 烟台市博物馆
Address: No 61 South Street, Zhifu district, Yantai
Website: http://www.ytmuseum.com/
Hours: 9:00–16:00 from Tuesday to Sunday
Closed days: Closed on Mondays (except on national holidays)
Admission fee: Free
Museum Image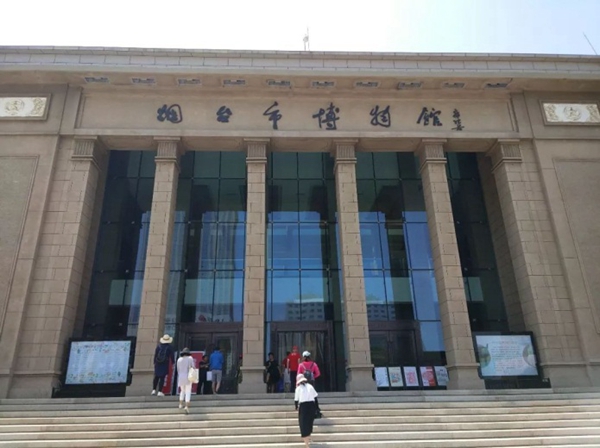 [Photo/sohu.com.cn]
Entry
Yantai Museum was the first prefecture-level museum in Shandong province. It was listed as a national first-class museum in 2017. The Yantai museum offers visitors a thorough understanding of the coastal city's history.
【History】
Founded in 1958, the Yantai Museum is a comprehensive modern museum showcasing the city's culture, history and art. It has two sites. The original one, also known as Fujian Hall, presents Yantai's local folk culture and Mazu culture. The new site, with an area of 17,000 square meters, is located in the west of Yantai Culture Square and provides visitors with a place to get to know Yantai's history and culture.
【Collection】
The Yantai Museum houses 60,000 pieces sets of artworks in 24 categories including painting and calligraphy, porcelain, pottery, bronze ware, jade carving, embroidery and historical archives. Permanent exhibitions feature calligraphy, painting, porcelain and unearthed cultural relics from the Ming (1368-1644) and Qing (1644-1911) dynasties. These collections not only showcase Chinese ancient culture and traditional arts but also reflect local customs, historical development and folk culture in the Jiaodong area.