Penglai to hold international wine seminar
(chinadaily.com.cn) Updated: 2017-10-13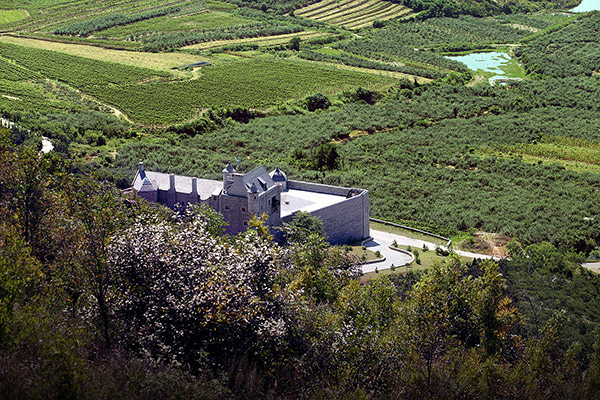 Chateaux in Penglai, Shandong province, boast grape plantations, winemaking, wine stores, guest rooms and sightseeing options. Some will host celebrations to declare the beginning of grape picking and winemaking in the fall.[Photo provided to China Daily]
The city of Penglai in East China's Shandong province will host the International Seminar of the World's Seven Grape Coasts from Oct 16 to 17.
The seminar, co-sponsored by the China National Food Industry Association and China Alcoholic Drinks Association and hosted by the Penglai municipal government, will gather officials, experts and chateau owners from the world's seven grape coasts in France, Italy, the US, Chile, Australia, South Africa and Penglai.
The seminar will feature dialogues on topics such as wine culture and new development opportunities in the wine industry, which is expected to offer new ideas on the innovation and expansion of China's wine industry.
Organizers will also arrange wine tasting activities and visits to famous wine chateaus in Penglai.