Tai'an doctor battles to eradicate leprosy from countryside
(chinadaily.com.cn) Updated: 2017-10-13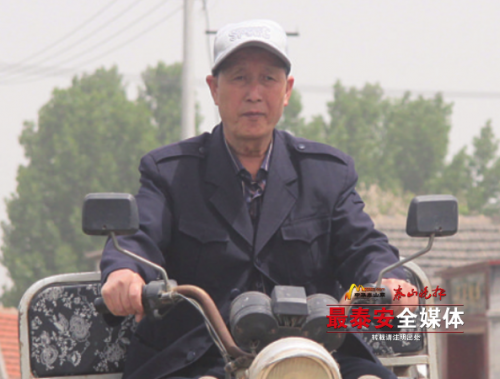 Zhang Qingguo, a dermatologist from Ningyang county, is on the road to treat patients in a "leprosy village". [Photo/ iqilu.com]
The continuing presence of leprosy in small pockets of rural China is an issue few people want to confront. Zhang Qingguo, a dermatologist from Ningyang county, Shandong province, is one of those remarkable few.
Zhang has spent more than 30 years looking after patients in a so-called "leprosy village" in Dongshu town.
China has made huge progress in wiping out leprosy and there are now fewer than 10,000 active cases of the disease in the entire country.
But public misperceptions of the disease—that it is highly contagious, for example—still remain, and this is hindering efforts to diagnose and treat the disease.
Because of this, the situation in some rural areas is actually worsening, according to China's Ministry of Health.
Zhang has battled against this public ignorance for decades. He has worked tirelessly not only to treat his patients' symptoms, but also to dispel the community's misplaced fears of his patients.
"I hope people could stop regarding leprosy patients as different. They should be treated with respect and equality and accepted by the whole society," said Zhang.
Sadly, there appears to be a long way to go before this becomes reality. Indeed, rather than changing people's perceptions of his patients, Zhang has himself become a victim of prejudice.
Some of his former friends now give him a wide berth and take care not to go near objects he has touched for fear of getting infected.