Shandong promotes cultural and tourism products in Japan
(chinadaily.com.cn) Updated: 2017-03-17
The 2017 Shandong Province Cultural and Tourism Products Exposition, jointly hosted by the Shandong Provincial Department of Commerce and Shandong Tourism Development Committee, opened on March 7 in Tokyo, Japan.
Displaying the province's profound cultural deposits and abundant tourism resources, the two-day expo was held to promote communication and cooperation between Shandong and Japan in the fields of tourism and culture.
Some 100 enterprises and related departments took part in the Expo, showcasing products with distinctive Shandong features such as traditional handicrafts, paintings, calligraphy, books, kites, paper-cuts, clay sculptures and woodcarvings.
A documentary photography exhibition on the representative tourist destinations of Shandong also took place during the expo.
Shandong has developed 10 tourist destination brands attracting people across the globe -- Oriental Holy Land, Fairyland Coast, Mount Tai in Peace, Capital of Ancient Qi State, City of Springs under the Heaven, The Grand Canal Bathed in Confucianism, Hometown of Water Margin, Yellow River Estuary, Affectionate Yimeng and China Dinosaur City.
Over 200 distinguished guests from China and Japan attended the opening ceremony, during which the Shandong-Japan Economic and Cultural Organization Union was officially established.
According to the Shandong Provincial Department of Commerce, Shandong province and Japan enjoy a long history and geographical advantages in commercial and cultural communications. The expo helped to promote Shandong culture and tourism as well better bilateral understanding.
The cultural products showcased at the Expo, including remarkably true to life traditional handicrafts from Weihai, Qufu and Jiaodong Peninsula, drew large numbers of Japanese. The expo also featured on-the-spot performances by folk artists.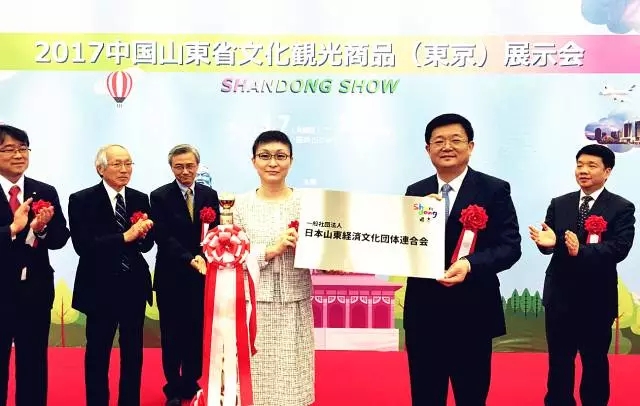 The Shandong-Japan Economic and Cultural Organization Union is unveiled at the opening ceremony of the 2017 Shandong Province Cultural and Tourism Products Exposition on March 7 in Tokyo, Japan. [Photo/sdchina.com]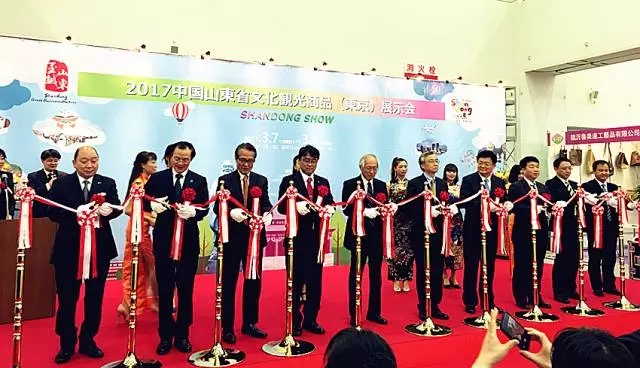 The opening ceremony of the 2017 Shandong Province Cultural and Tourism Products Exposition is held on March 7 in Tokyo, Japan. [Photo/sdchina.com]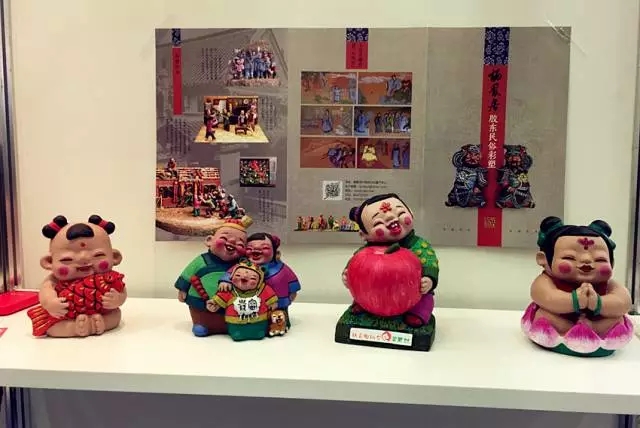 Products with distinctive Shandong features are showcased at the 2017 Shandong Province Cultural and Tourism Products Exposition in Tokyo, Japan. [Photo/sdchina.com]