Traditional culture blossoms in Shandong schools
(chinadaily.com.cn) Updated: 2017-03-03
Younger generations in Shandong will better understand traditional stories and culture by experiencing live artistic performances to be given at 100 newly established art workstations at local primary and secondary schools.
The No 2 Primary School Affiliated to Shandong University was the first to be designated as a "Bud Art Workstation" on March 2, with an array of exciting performances featuring classical traditional stories and historical events staged at the opening ceremony, a very enjoyable and educational experience for kids.
Organized by the Shandong Provincial Department of Culture, the art workstation project starts in March. About 100 talented literary and art workers have been recruited to bring shows featuring classic stories and traditional culture to schoolchildren in a bid to promote cultural heritage and improve the students' artistic appreciation.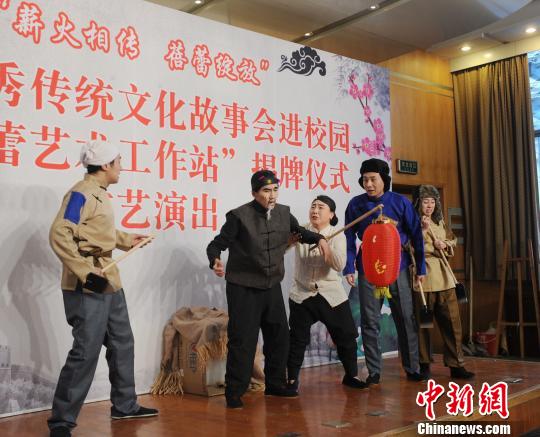 Ban Ye Ji Jiao (Cocks Crow at Night), a classic folk story performed at the No 2 Primary School Affiliated to Shandong University on March 2, the first designated "Bud Art Workstation" in Shandong province. [Photo by Zeng Jie/chinanews.com]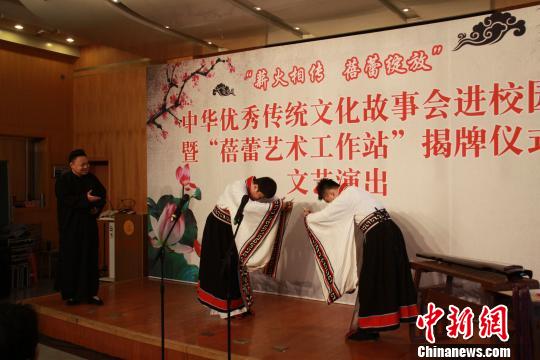 A performance of Kong Zi Xue Qin (Confucius Learns Guqin) at the No 2 Primary School Affiliated to Shandong University on March 2. [Photo by Zeng Jie/chinanews.com]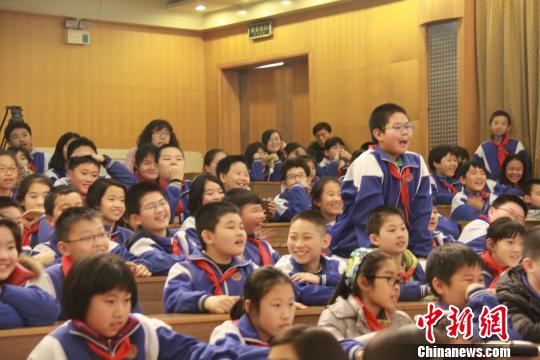 Kids of the No 2 Primary School Affiliated to Shandong University enjoy the performances on March 2. [Photo by Zeng Jie/chinanews.com]