Spring Festival tourism product expo to open in Shandong
(chinadaily.com.cn) Updated: 2016-12-26
A combination of traditional Chinese New Year culture, rich and colorful intangible cultural heritages and featured products for Spring Festival will be on display at the 2017 Spring Festival tourism product expo to be held in Taierzhuang ancient town in Zaozhuang city of East China's Shandong province from Jan 1 to Feb 11.
Jointly organized by the Shandong provincial commission of tourism development, the tourism board of Taierzhuang district and the Taierzhuang Ancient Town Tourism Development Group, the annual event will be the fifth of its kind held in the city.
According a news conference held on Dec 8, the expo will last until the Lantern Festival and will consist of six themed exhibitions, including a celebration of traditional Chinese New Year culture such as Spring Festival couplets, New Year paintings, paper cuts, and lanterns; a "travel plus" display promoting scenic spots, caravans, B&Bs, and tourism products; a special exhibition for tourist commodities; an area for traditional snacks and a performance area for folk arts.
Seminars on "travel plus", key travel enterprises promotion, a gardening and landscaping show, displays of folk customs related to Spring Festival and stage shows put on by folk artists will all be provided.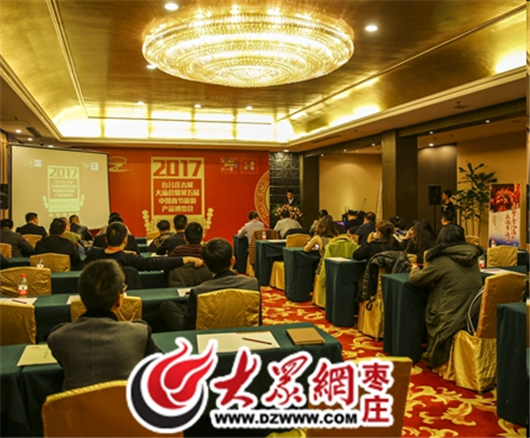 The news conference on the 2017 Spring Festival tourism product expo is held on Dec 8 in Taierzhuang, Shandong province. [Photo/dzwww.com]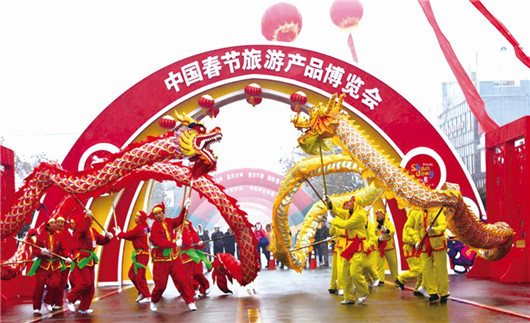 The 2017 Spring Festival tourism product expo is to be held at the Taierzhuang ancient town in Zaozhuang, Shandong province from Jan 1 to Feb 11. [Photo/dzwww.com]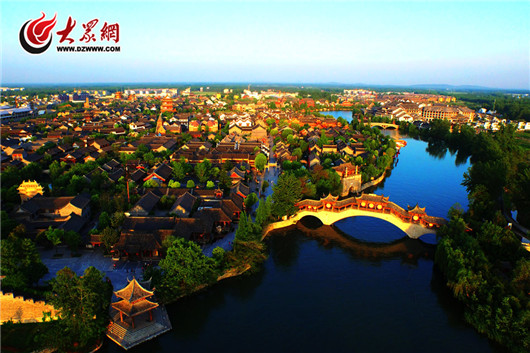 An aerial view of the Taierzhuang ancient town in Shandong province. [Photo/dzwww.com]