Shandong's intangible cultural heritages shine in Barcelona
(chinadaily.com.cn) Updated: 2016-12-06
An art exhibition and performance of Shandong's intangible cultural heritages was held on Nov 26 in Barcelona, Spain, presenting local citizens with the value and charm of Chinese traditional art forms.
Artworks and handcrafts owning distinctive regional features were on display, including Weifang kites, woodcut New Year pictures, paper cuttings and dough figurines.
Folk artists from Shandong province showcased their impressive crafts at the exhibition, which attracted huge crowds eager to try their hands at the traditional Chinese handicrafts.
Traditional Chinese music such as Three Stanzas of Plum Blossoms and Fisherman Music was provided by musicians from Shandong at the art performance.
Additional shows included Shandong kuaishu, a traditional Chinese story-telling art that originated in Shandong province more than 200 years ago, and Shandong Qinshu, a traditional narrative music which emphasizes a conversational style of singing.
Some 300 audience members watched the performance, including distinguished guests from cultural and economic fields in both China and Spain, local overseas Chinese community members and college students.
Tang Lingyun, deputy consul general of the Chinese Embassy in Barcelona, said that intangible cultural heritages are the essence of thousands of years of Chinese history and culture. Shandong province is the birthplace of Confucius and Mencius, along with being the cradle of Chinese traditional civilization. The art exhibition and performance of Shandong's intangible cultural heritages will help Shandong culture to have a better space on the world cultural stage, and to promote Shandong culture out in the world.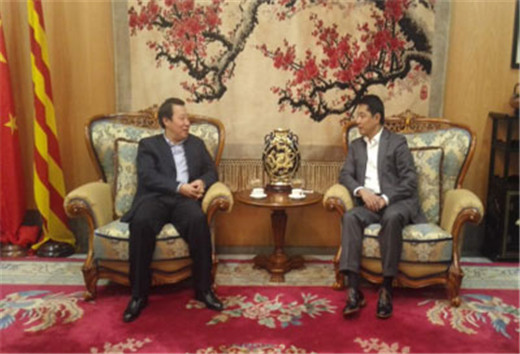 Tang Heng, consul general of Chinese Embassy in Barcelona, talks with Sun Xizhong, deputy director of the Overseas Chinese Affairs Office of Shandong Provincial Government before the art exhibition and performance on Nov 26 in Barcelona. [Photo/barcelona.china-consulate.org]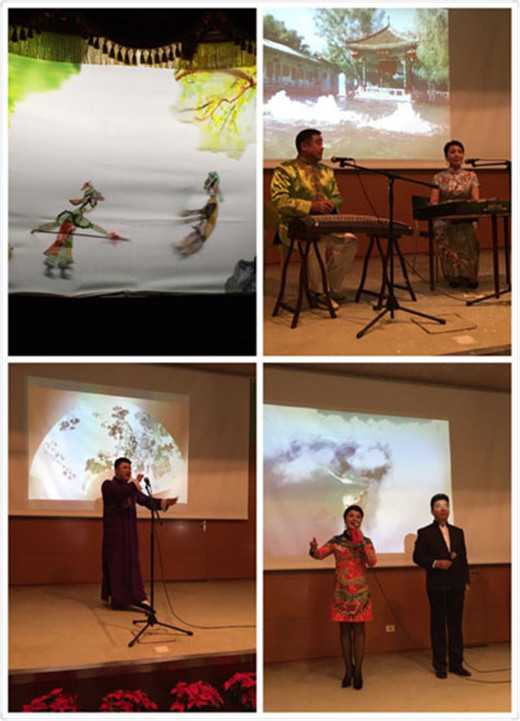 Shandong artists perform Shandong's intangible cultural heritages on Nov 26 in Barcelona. [Photo/barcelona.china-consulate.org]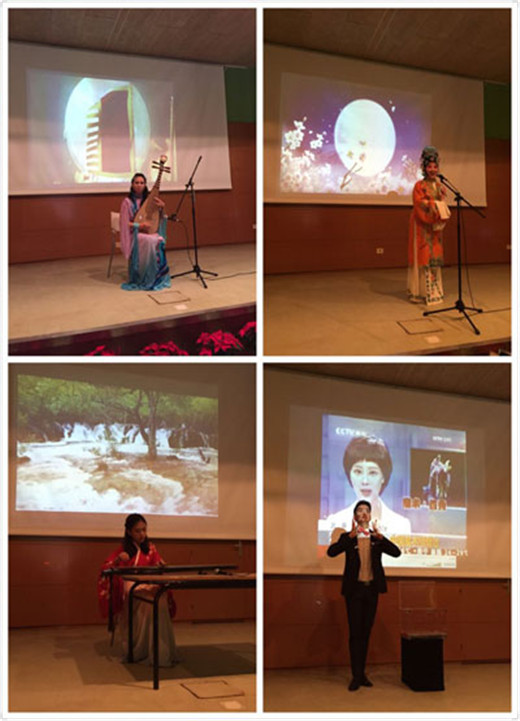 The art performance stages Shandong kuaishu, a traditional Chinese story-telling art and Shandong Qinshu, a traditional narrative music which emphasizes a conversational style of singing. [Photo/barcelona.china-consulate.org]