Shandong gets fired up for Shaanxi's Yaozhou porcelain
(chinadaily.com.cn) Updated: 2016-11-19
An exhibition of Yaozhao porcelain ware from Shaanxi province was put on display at Shandong Museum on Nov 15, in Jinan, capital of East China's Shandong province.
Lasting for three months, the exhibition includes 181 pieces of porcelain, produced in Yaozhao kilns from as earlier as the Tang Dynasty (AD 618-907).
The Yaozhou Kiln is a famous Chinese kiln known for its olive green celadon. The kiln has been used for over 1,400 years, is where "Northern Celadon" originated.
Shaanxi's Yaozhou Kiln Historic Site was rated as one of "China's Top 100 Archaeological Discoveries" in the 20th century, as well as being one of the province's "Top 10 Archaeological Discoveries". It is also a national key cultural relics protection site, and its traditional manual porcelain making craft is included in the national intangible cultural heritage list.
According to an official from Shandong Museum, the exhibition repesents a grand cultural exchange and cooperation event between Shaanxi and Shandong, helping to enrich Shandong people's cultural lives as well as promote Shaanxi's splendid porcelain culture.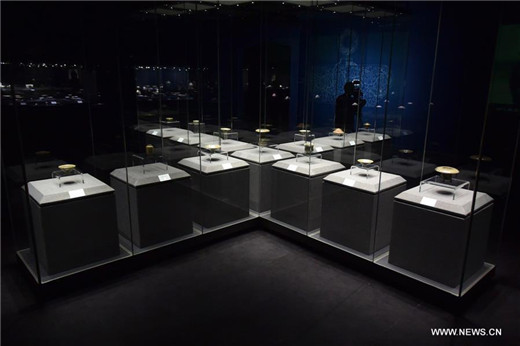 Photo taken on Nov 15, 2016 shows delicate porcelain wares displayed during an exhibition of works from Yaozhou Kiln in Jinan, capital of East China's Shandong province. [Photo/Xinhua]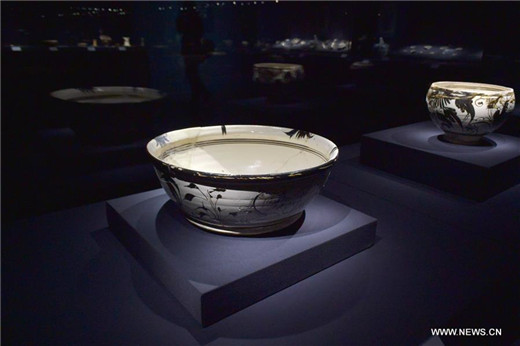 A porcelain basin is on display at an exhibition from Yaozhou Kiln in Jinan, capital of East China's Shandong province, on Nov 15. [Photo/Xinhua]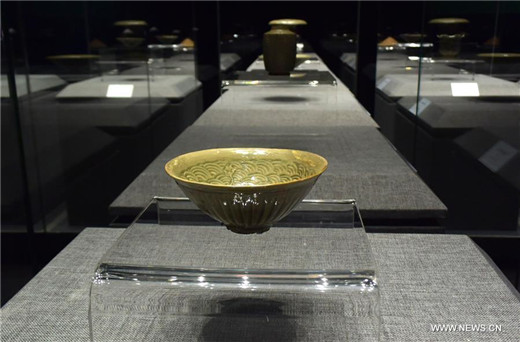 Photo taken on Nov 15, 2016 shows a glazed bowl at an exhibition from the Yaozhou Kiln in Jinan, Shandong. [Photo/Xinhua]