Items of cultural heritage displayed at Shandong Art Museum
(chinadaily.com.cn) Updated: 2016-10-12
An intangible cultural heritage exposition opened on Sept 28 at the Shandong Art Museum in Jinan, capital of Shandong province, showcasing important items of cultural heritage in various forms from colleges and universities nationwide.
Some 385 pieces of intangible cultural heritage from eight colleges and universities, including the China Central Academy of Fine Art, China Academy of Art, South–Central University for Nationalities and Tibet University, are on exhibition until Oct 12.
Jointly organized by the Shandong Provincial Department of Culture and the Shandong Art Museum, the exposition, which follows the recently concluded Fourth China Intangible Cultural Heritage Expo, was designed to further demonstrate the latest achievements of an artists' training program.
Since last year, the Culture and Education Ministries have jointly launched a program to train artists in the subject of intangible cultural heritage. Researchers from 57 colleges and universities have helped train some 4,700 folk artists.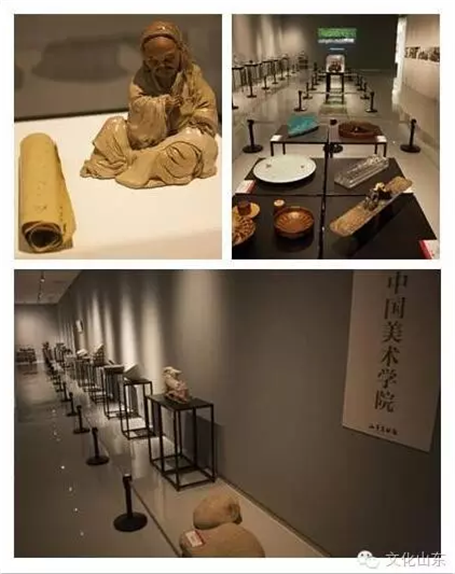 Intangible cultural heritage from the China Academy of Art are on exhibition at the Shandong Art Museum, Sept 28 to Oct 12. [Photo/Cultural Shandong]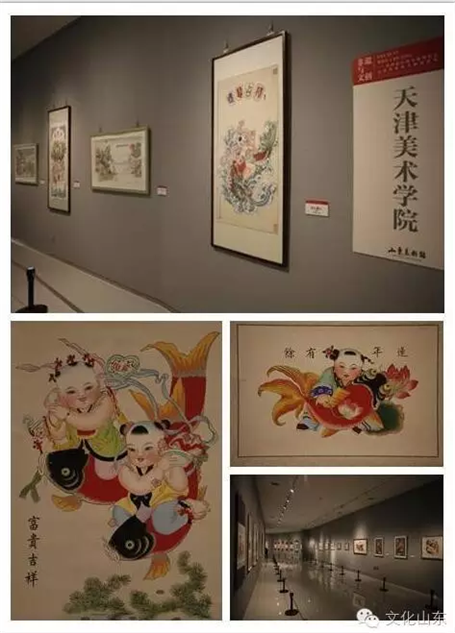 Intangible cultural heritage from the Tianjin Academy of Fine Art are on exhibition at the Shandong Art Museum, Sept 28 to Oct 12. [Photo/Cultural Shandong]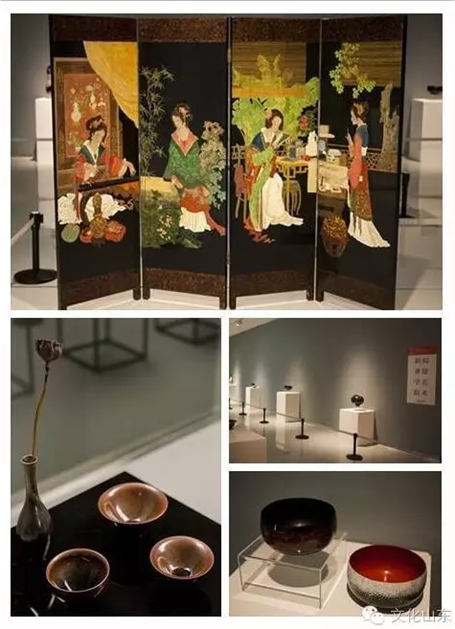 Intangible cultural heritage from the Fujian Vocational College of Art are on exhibition at the Shandong Art Museum, Sept 28 to Oct 12. [Photo/Cultural Shandong]