Shandong fine art exhibition opens
(chiandaily.com.cn) Updated: 2015-10-16
Shandong Arts Gallery is holding a provincial fine art exhibition in Jinan, capital city of Shandong province, on Oct 3-28.
The exhibition, part of the series of activities for the 10th Shandong Culture and Art Festival, displays more than 280 works featuring traditional Chinese paintings, oil paintings, wood-block prints, watercolor paintings, calligraphy and sculptures.
After the exhibition closes at Shandong Arts Gallery, it will move to other cities in the province.
Although this is the first time for the exhibition to be held during the Shandong Culture and Art Festival, it will become a fixed feature for the triennial event from now on, according to Wang Tingqi, vice-director of the provincial culture department.
Wang hoped that the exhibition could enrich people's cultural life and promote the art development in Shandong.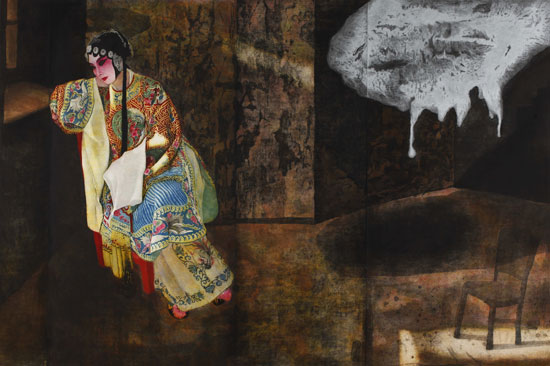 A wood-block print on the exhibition [Photo provided to sdwht.gov.cn]