A large crowd gathered in Huaqiao on April 26, rushing to purchase baby products from Goodbaby Group.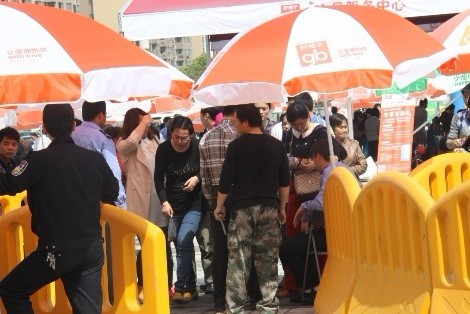 Visitors enter the 2013 Goodbaby Warehouse Sale site on April 26 in Huaqiao.
Located at the China International Procurement Center, a modern, spacious and comfortable site for shopping, the 2013 Goodbaby Warehouse Sale opened its doors.
During five days, the promotion provides a good opportunity for parents to get baby products such as bicycles, clothing, bedding, toys, and mother and baby care products from Goodbaby Group at reasonable prices.
Local traffic police, firefighting departments and hospitals sent officials and vehicles to maintain order at the event.
The local industry and commerce administration also set up an on-site working spot to deal with conflicts between customers and sellers.