On May 15, the Chamber of Commerce of Huaqiao Economic Development Zone held a donation ceremony for Yushu disaster area in Qinghai Province.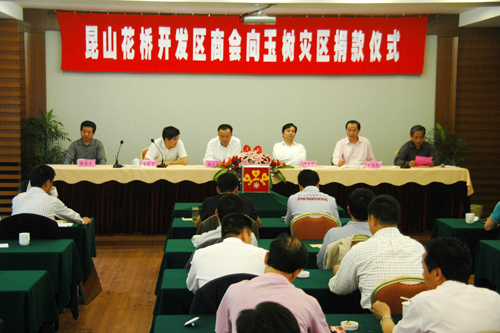 A total of 230, 000 donations have been raised and transferred to the victims of the earthquake through Kunshan Charity Federation. Cheng Wenrong, Deputy Director of Huaqiao Economic Development Zone Committee, attended the activity.
Cheng fully affirmed and highly appreciated the contributions made by the Chamber of Commerce. He said that this donation reflects the patriotism of our region's business communities and their kindness to the people in Yushu. The initiative of this kind of self-organized donation is commendable, the sense of responsibility is respectable and the constancy is admirable, which are worth learning for all of us.