Beidaihe district has moved into the fast track of development after the Development Program for the Coastal Area in Hebei Province was officially approved.
A new development target was made for Beidaihe district this year. The plan can be briefly expressed as "one center, two districts and three areas." Beidaihe district will work to become a top economic and ecological model district.
The "one center" refers to the Technology and Research Center of the Bohai Rim. The "two districts" are Coastal CBD of the Capital Economic Circle and the Model District of International Service Cooperation. The three areas include the National Health Base, Northeastern Asia Economy Base, and the International High-End Tourism Base.
The local government strongly supports the development of the ecological tourism industry. At present, several programs have begun construction, including the Yiyang Holiday Center, Aigeliangjia Nursing Home, and Hebei Provincial Athletic Base.
Seven new programs with a total investment of 28 billion yuan ($4.59 billion) will start this year, including the Culture and Entertainment Center, Educational Base on the Ocean, Indoor Theme Park, Swiss Anti-Aging Center and Cancer Prevention Center.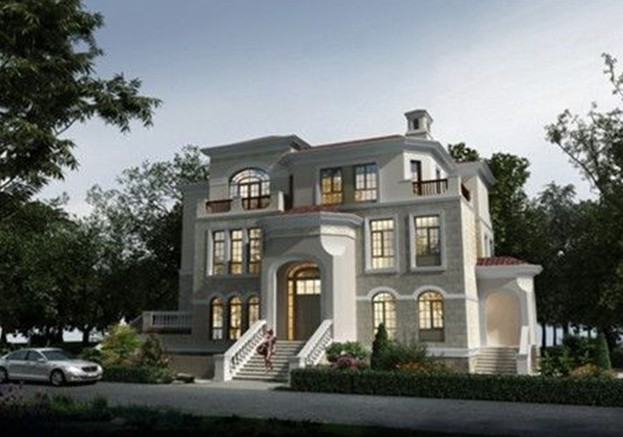 Design sketch of the second phase Yibeilan
It can be predicted that Beidaihe district will become the first choice for travel and recuperation in North China in the future.
In recent years, more and more holiday real estate projects have flourished in the region. It is a good time to invest here.
The beach holiday program known as Yibeilan will work to build an ecological community.
With 200,000 square meters of forest park and over 700 negative oxygen ions per cubic centimeter, Yibeilan Community will be in high demand once launched.
Sales for the project began in June 2012, and the first phase began in July 2012. Now only one duplex villa is left. About 100 apartments are available among the total 444 apartments in the first phase. Group sales for villas in the second phase of the project will be launched. They will provide a healthy living environment.