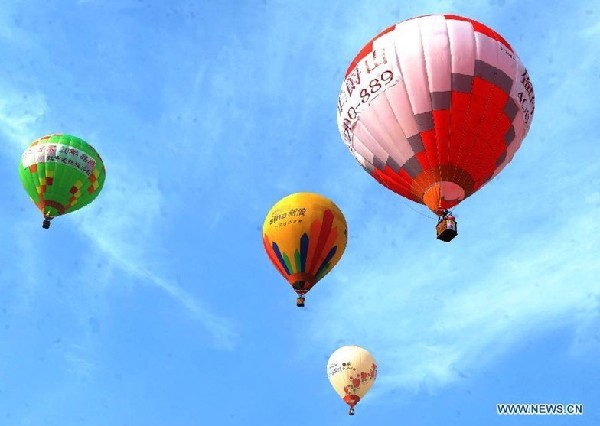 Hot-air balloons rise during the Seventh China (Langfang) International Hot-air Balloon Festival in Langfang, a city in north China's Hebei Province, Oct. 12, 2013. (Photo/Xinhua)
The China-Langfang Tourism Product Fair, which opened at the Langfang Exhibition Center, Hebei province on Oct 12, in conjunction with the 7th China International Hot-air Balloon Festival, will have a theme of "Tourism for opening-up and green development".
It will draw in representatives of model tourism cities, China's top 100 tourism businesses, famous enterprises with famous products, and local tourism companies from Lanfang, to promote their tourism products, project the industry's image, and provide a platform for greater communication and exchanges.
The hot-air balloon and accompanying brolly hop performance are expected to add some excitement to the activity.