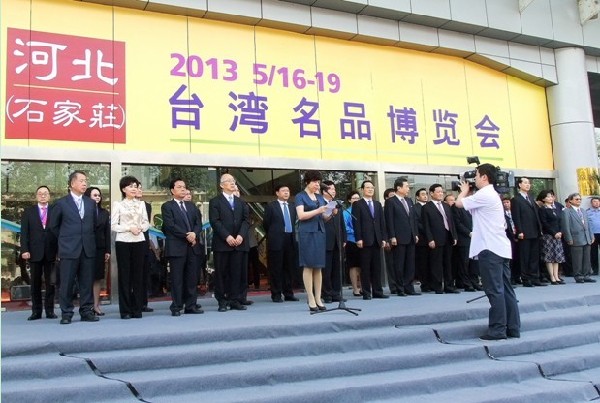 The opening ceremony of the Hebei (Shijiazhuang)- Taiwan Famous Products Expo (Photo by Liu Xiang) 
The city of Shijiazhuang, capital of Hebei province, has had an opening ceremony for the Hebei (Shijiazhuang)- Taiwan Famous Products Expo, May 16 to 19, an event that is recognized as the biggest business and economic exchange between Taiwan and the Chinese mainland. The event was originally held in Nanjing, Jiangsu province, then later moved to 14 other cities, for 23 in all.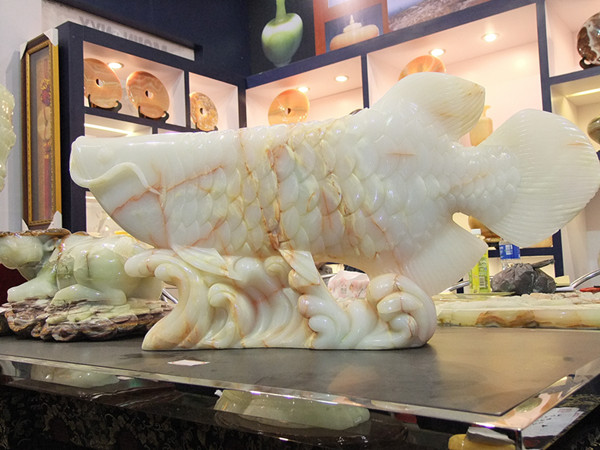 Elaborate jade carving from Taiwan (Photo by Liu Xiang)
It's a feast for the eyes, with many Taiwan specialties, cutting-edge technology, apparel, accessories, cosmetics, sporting goods, and Taiwanese tea products, but you will need at least half a day to take it all in. The highlight is a display of some of Taiwan's most competitive products, 71 brands in all, with 158 high-tech items six of them world-class. There are 3D effects for the unaided eyes (no special glasses) in front of a 3D screen, or you can experience a special wheelchair for the disabled that allows them to stand and stretch their legs. All of these innovations can help people live "smarter".
By Liu Xiang