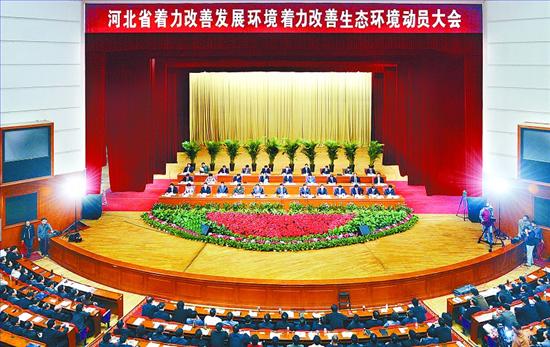 Officials gather at an environment conference in Shijiazhuang, Hebei province
There was a meeting, in Shijiazhuang, the capital of Hebei province, on Oct 16, with a theme of "Striving to promote a developmental environment and improve the eco-environment", with the provincial Party secretary, Zhang Qingli, and deputy Party secretary, Zhang Qingwei, on hand to speak for the occasion.
Those present for the gathering were told that implementing the Scientific Outlook on Development is an important matter and that all staff members need to make an effort to develop the environment and improve the ecology of the area.
Zhang Qingli emphasized the importance of diligent pioneering work in environmental protection and in creating a more picturesque Hebei, and making a breakthrough in scientific and harmonious development. Also on hand for the meeting were various other leaders from around Hebei province.