The first Hebei e-Government Salon and government websites construction forum, organized by the Hebei provincial government website management center and the provincial government e-Government research institute, was held in Shijiazhuang, Hebei province, on April 13.
The activity had the intentions of strengthening the government website construction and management to improve the e-Government management in Hebei province.
Dong Zhenguo, the director of the website management center in Hebei province, gave an overview of the government website's construction framework and the proposal on foreign language website construction. He also suggested that all departments should define the performance index of government websites to ensure its accurate, efficient and secure operation.
The 2011 Hebei provincial government website won an award of excellence in the Chinese government websites evaluation.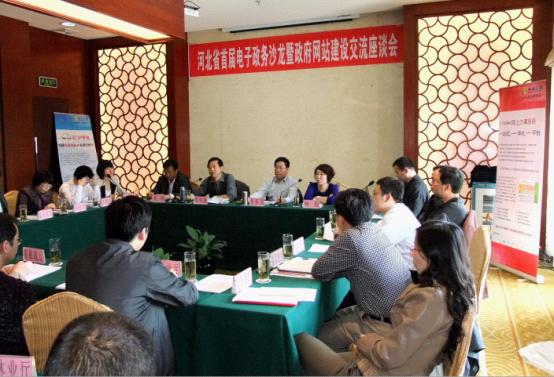 Photo by Liu Xiang