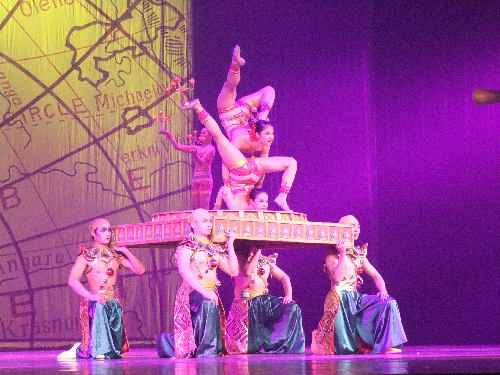 (Photoed by Liu Xiang)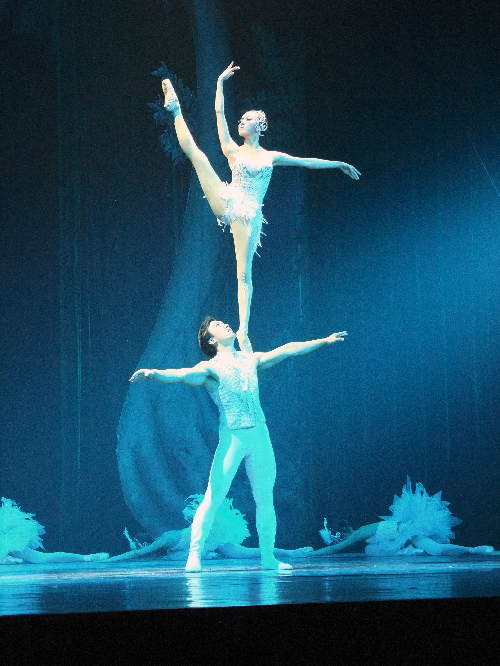 (Photoed by Liu Xiang)
Chinese people interested in watching acrobatics performances must be familiar with Wuqiao, a county in North China's Hebei province known for acrobatics.
On Oct 22, the Wuqiao International Acrobatics Art Festival kicked off in the provincial capital Shijiazhuang, which attracted more than 200 top artists from 17 countries and regions to compete for the golden prize.
They presented 30 acts (chosen from 600 entries) to the audience. These items represented the top level of the international acrobatics, according to the organizers, the Ministry of Culture and Hebei provincial government.
Special performance will be held in Changzhou, Tangshan and Beijing once the art festival comes to an end.
As a biennial event, the Wuqiao International Acrobatics Art Festival is the largest, most influential, and longest running acrobatics festival in the country. It is also regarded as one of the top three world acrobatics festivals, the other two are held in Monte Carlo and Paris.