"The public lecture provides a platform for communication between scholars and the public. Also, it is part of the cultural development plan of Guiyang," said Zhao Qizheng, the president of the School of Journalism, Renmin University of China.
University representatives from the US, Great Britain and South Korea watched the Chinese traditional coming-of-age ceremony at the Guiyang Confucius Institute on July 30.
The ceremony has three sections: a capping ceremony, a hair-pinning ceremony and a shooting event. A total of 50 boys and girls dressed in Han costumes participated in the ceremony.
Isaac Mbeche,vice-president of the University of Nairobi, Kenya, said at the event: "The Confucius institute was established in 2005 in Kenya, providing undergraduate and postgraduate education. Students there cannot only learn Chinese but also Confucian culture."
"The Guiyang Confucius Institute's architecture is amazing," said Fred Hillmer, the president of the University of New South Wales, Australia.
Hillmer said: "Learning Chinese has become a fashionable thing in Sydney. There are more than 500 people learning Chinese in our university."
Seven years ago, the University of Edinburgh established a Confucius Institute. Now, it has more than 2,000 students,said Timothy O'Shea, the president of the University of Edinburgh.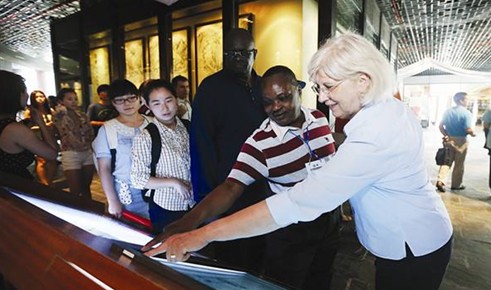 University leaders at the Confucius Institute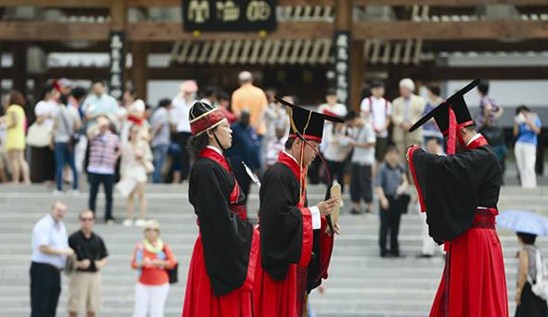 Coming of age ceremony