Anshun Huangguoshu Airport will open flight routes to Chongqing and Beijing on Dec 28 and Jan 13, respectively.
The Anshun Huangguoshu Airport runway is 2,800 meters long and 50 meters wide, in accordance with 4C standards.
"The airport can meet takeoff and landing requirements for Boeing 737-800 airplanes and similar models," said Gong Xixiang, the deputy secretary of the Anshun Party committee.
The new flight routes can further accelerate social and economic development in Anshun. Anshun aims to build itself into an inland economic demonstration zone, a specialty equipment manufacturing base for the aerospace industry, an important deep-processing base for resources, a regional trade and logistics center, and a scientific and technological innovation center.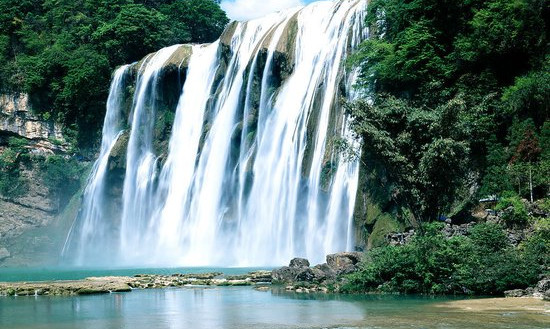 Huangguoshu waterfall