Fengshan wins national honor for ecological civilization
By (chinadaily.com.cn)
2020-12-01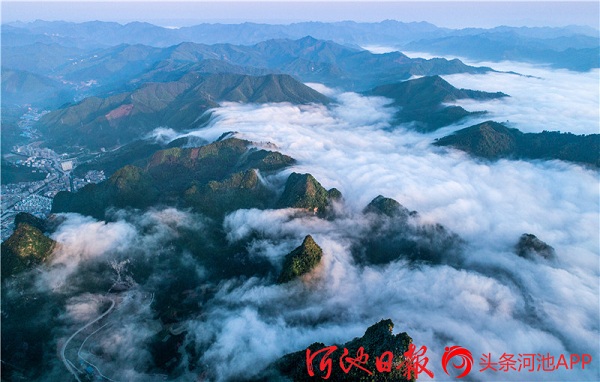 The beautiful mountain scenery of Fengshan county, Hechi. [Photo/Hechi Daily]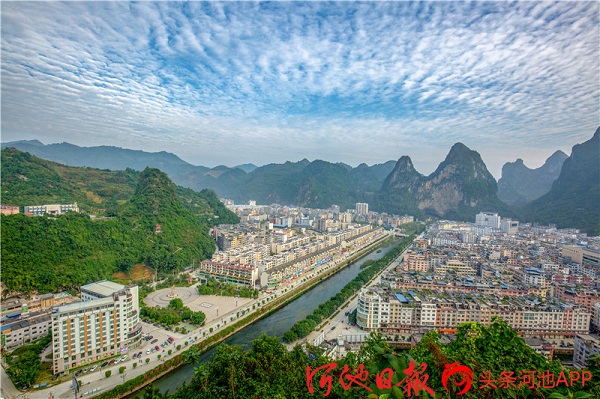 Aerial view of Fengshan county, Hechi. [Photo/Hechi Daily]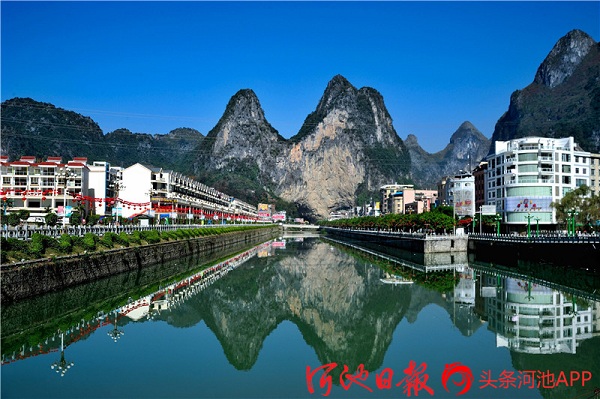 Fengcheng town of Fengshan county, Hechi. [Photo/Hechi Daily]
Fengshan county, Hechi has been approved as one of the fourth batch of national-level ecology and civilization construction demonstration counties on Nov 30, making it the only one of its kind in Hechi.
The award is approved by the central government and conferred by the Ministry of Ecology and Environment to cities and counties that make outstanding achievements in the field of ecological civilization construction.
In recent years, Fengshan has done an effective job in ecological management. Efforts have been made to develop its ecological forestry, ecological agriculture, and ecological tourism industries. Water environment protection projects have been implemented, including the construction of eight township-level sewage treatment plants and 118 village sewage treatment stations.
The county has also focused on winning the "blue sky defense war." Since 2019, the average excellent air quality rate in Fengshan is 99.2 percent, the annual average PM2.5 concentration is 27 micrograms per cubic meter, and the overall evaluation of rural environmental quality monitoring points remains good.
Fengshan's ecological civilization construction system has been greatly improved. The effects of its ecological environment governance have been significant, its ecological economy has been successful, and the level of its ecological livability has continuously improved. All of its evaluation indicators exceed the standard requirements to be designated as a national-level ecology and civilization construction demonstration county.