Yizhou Museum
By (chinadaily.com.cn)
2019-11-14
Yizhou Museum was open to the public in April 2013 and is a comprehensive museum showcasing the over 2,100 year long history and culture of Yizhou.
With a total investment of more than 50 million yuan ($7.14 million), the museum covers a combined floor area of 7,000 square meters. To date, more than 150,000 visitors have been received by the museum.
There are more than 1,000 pieces at the museum. The poem tablet bestowed by the Emperor Jiaqing (1796-1820) of the Qing Dynasty (1644-1911) to Lan Xiang, a man who had an amazing lifespan of 144 years, is the only ancient imperial tablet in the collection of cultural relics in Guangxi Zhuang autonomous region, and was rated as a national second-grade cultural relic.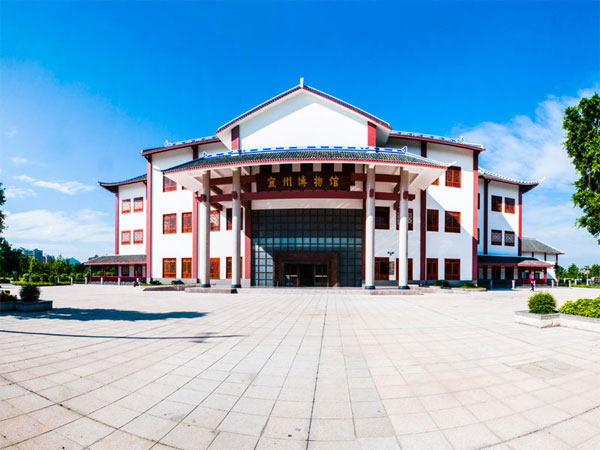 Yizhou Museum in Hechi, Guangxi Zhuang autonomous region. [Photo/yzdzw.gov.cn]
Location: No 28 Fengjing Road, Qingyuan town, Yizhou district, Hechi, Guangxi Zhuang autonomous region
Ticket Price: Free admission with identity cards
Opening Hours: 9:00-12:00, 15:00-17:00 from Tuesdays to Sundays
Service Tel: +86-778-3186567
Public Transport: Bus No Yizhou-601 to Fengjing Park Station (冯京公园站/Fengjing Gongyuan Zhan)