Huaiyuan Ancient Town
By (chinadaily.com.cn)
2019-10-31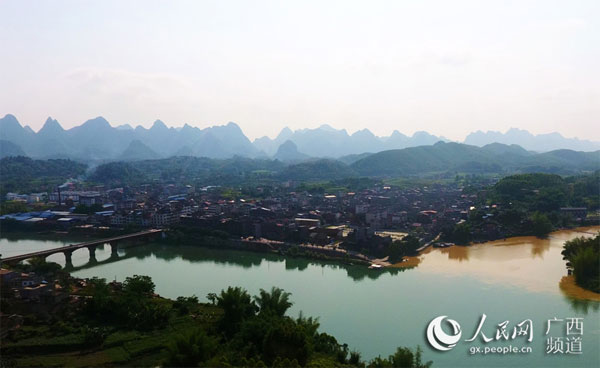 A view of Huaiyuan Ancient Town in Yizhou, Hechi, Guangxi Zhuang autonomous region. [Photo by Gao Dongfeng/people.cn]
Huaiyuan Ancient Town in Yizhou, Hechi is one of the four major ancient towns in Guangxi Zhuang autonomous region, boasting a history of more than 1,300 years. It is now home to many historic sites, including a ferry wharf, a temple, an old commercial hall, and an ancient street.
The ancient street in the town has a length of more than 1,200 meters, along with old-looking houses with white walls and black-tiled roofs.
The local government has invested over 29 million yuan ($4.23 million) into the renovation of obsolete buildings and preservation of the town's ancient architecture since 2013.
Location: Yizhou district, Hechi, Guangxi Zhuang autonomous region
Public Transport: Bus No Yizhou-3 to Huaiyuan Town Station (怀远镇站/Huaiyuan Zhen Zhan)
Ticket Price: No tickets required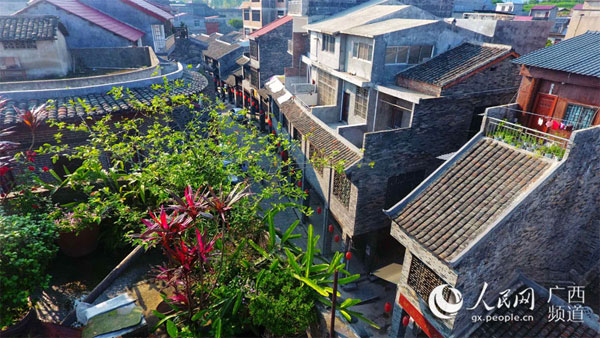 The antique buildings in the ancient town. [Photo by Gao Dongfeng/people.cn]