Hechi's Leye-Fengshan Geopark reevaluated by UNESCO
By (chinadaily.com.cn)
2018-08-03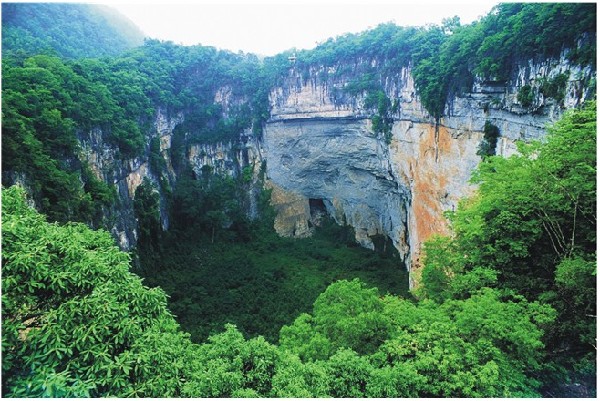 The breathtaking scenery of the Leye-Fengshan Geopark in Hechi gives visitors a sense of having traveled to a wonderland. [Photo/lyfsgy.com]
The Leye-Fengshan Geopark in Hechi was recently reevaluated for the second time since it was classified by the UNESCO as a World Geopark in 2010.
Situated in the transitional zone between the Yunnan–Guizhou Plateau and the Guangxi Basin, the geopark is famous for its karst mountains with countless caves, skylights, natural bridges and underground tunnels, many of which are still unexplored.
The UNESCO experts paid a field visit to examine the park's geologic landforms and natural and cultural heritages. They spoke highly of the achievements of the government in protecting the ecological environment of the park.
Geoparks worldwide are requested to allow evaluation by UNESCO every four years. Under UNESCO's guidance the Leye-Fengshan Geopark has strengthened its protection and upgraded its infrastructure in order to favor tourism and develop a Guangxi representative tourism brand, all of which have boosted regional economic and social development.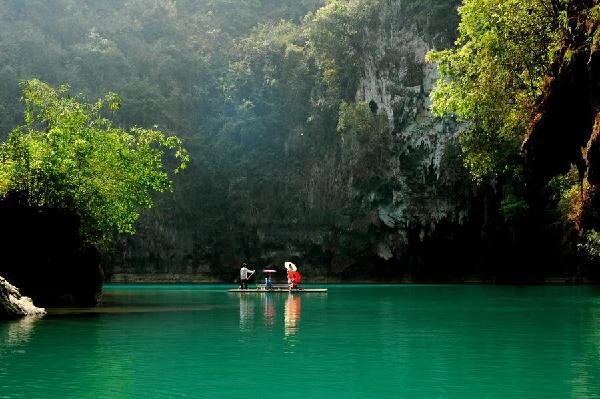 Visitors on the fairytale-like clear water of Sanmen Lake [Photo/lyfsgy.com]