Shenzhen medical team brings expertise to Donglan hospital
By (chinadaily.com.cn)
2017-10-12
Donglan County People's Hospital recently welcomes an expert medical team from Shenzhen Longhua District Central Hospital as part of an exchange scheme established in July this year.
Led by chief physician Jiang Zhengkang from the Shenzhen hospital, the five-member medical team will work to provide support in medical technology and management at the county hospital. Under the agreement, the assistance will last until 2020.
Jiang said that the team will work on improvements in hospital management, the fostering of key specialties, medical services, personnel training and information technology to help upgrade Donglan County People's Hospital.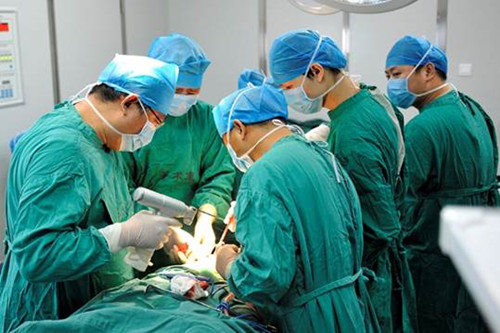 Jiang Zhengkang (L), an orthopedic specialist, operates on a patient at Donglan County People's Hospital. [Photo by Wei Ludong]