Government provides better housing in Ke'ai village
By (chinadaily.com.cn)
2017-03-29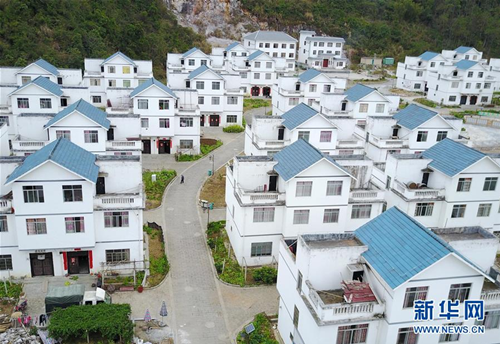 Ke'ai village receives a facelift with a brand new housing complex, March 14. [Photo by Zhou Hua/Xinhua]
Once a poverty stricken village in China's southwest, Ke'ai village in Huanjiang Maonan autonomous county has been given a brand new look after the construction of a new housing complex.
In 2014, all households in Ke'ai village were relocated to the new housing complex, while still conserving their old homes.
The new housing is a part of a government project to realize an overall social welfare improvement by the end of 2020.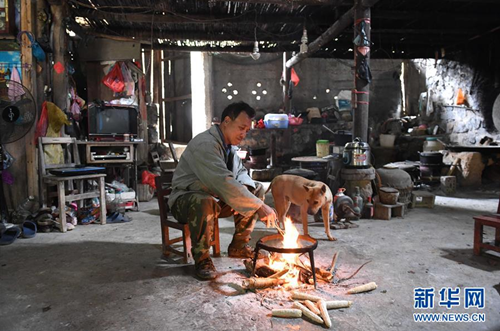 Mo Jiansheng, a Ke'ai villager, often returns to his old house believing life there is comfortable, even though he has moved to the new housing complex. [Photo by Zhou Hua/Xinhua]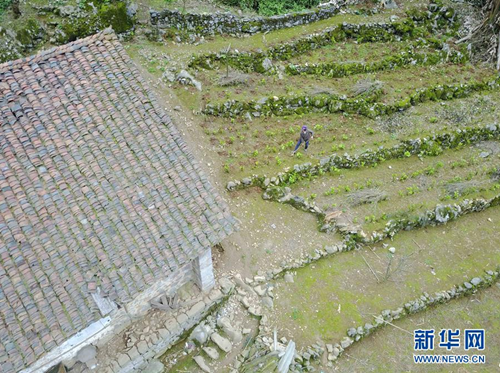 Farmers in Ke'ai village plow the fields. [Photo by Zhou Hua/Xinhua]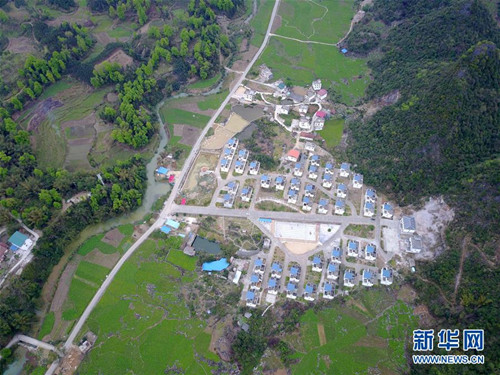 An aerial view of Ke'ai village. [Photo by Zhou Hua/Xinhua]