Spring flowers in season II
By (chinadaily.com.cn)
2017-02-27
With spring approaching, Hechi in South China's Guangxi Zhuang autonomous region has seen an explosion of flowers coming to life.
Xiangyang township in Tian'e county and Xiangbei township in Yizhou city top the list for local residents to enjoy relaxing with friends and family, appreciating the seas of blossoming buds.
Xiangbei, a popular tourist destination, is famous for its natural beauty and well-preserved environment. One of the natural wonders in Xiangbei is Linjiang River. With its crystal water flowing through green mountains, the river flowing creates a natural baguatu (eight trigrams), a tabloid trigram used by Taoism.
Yishui Bay, hosts fields of rapeseed flowers and is an ideal place to cycle. Spring will see the bay hosts various activities, such as a rapeseed flower festival and cycling race.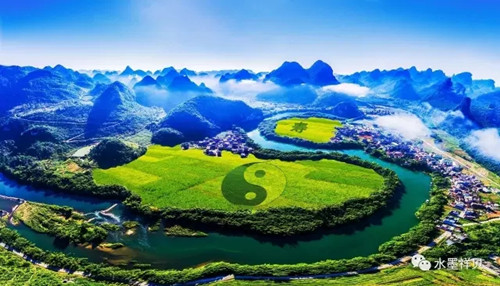 Linjiang River runs through Yishui Bay creating an almost surreal picture. [Photo/Hechi Daily]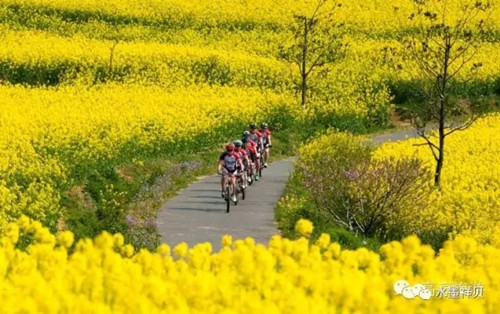 With rapeseed flowers coming to blossom in late February, Yishui Bay is an ideal place for cyclists. [Photo/Hechi Daily]