SWAT receives anti-terrorism training
By (chinadaily.com.cn)
2016-03-04
The anti-terrorism unit of the Hechi Armed Police in Guangxi recently carried out two weeks of anti-terrorism training.
The training session increased the emergency capacity of Hechi's SWAT (Special Weapons And Tactics) and gave the members key experience to better tackle terrorism head on.
The activities included physically intensive training, anti-terrorism drills and training practice.
The armed police set the ultimate goal of the training as to enhance combat skills, improve the quality of the training and efficiently guarantee the safety and stability of the city.
The police were divided into different groups depending on their posts, with variable daily training in a bid to highlight the most needed skills for different groups.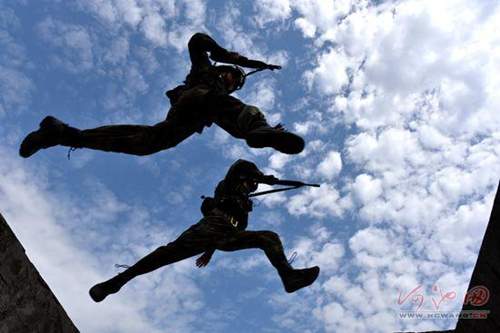 Two of Hechi's armed police officers leap over obstacles. [Photo by Gao Dongfeng / hcwang.cn]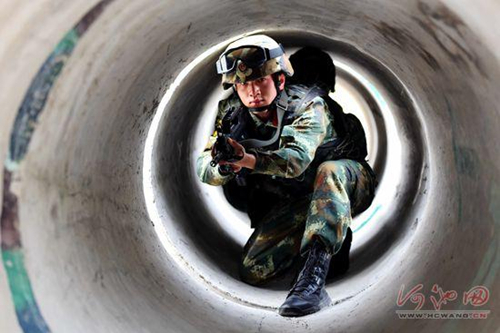 The SWAT members crawl through pipes as part of their training. [Photo by Gao Dongfeng / hcwang.cn]