Blossoming plum flowers attract visitors
By (chinadaily.com.cn)
2016-02-15
More than 1,000 mu (66.67 hectares) of plum flowers in full blossom at Luocheng Mulam autonomous county in Hechi, Guangxi, have attracted large numbers of tourists during the Spring Festival holiday, from Feb 7 to 13.
Tourists from all around the country enjoyed themselves among the flowering blooms and snapped shots of their springtime moments.
The flowers have provided a welcome boost to the economy in Luocheng county with 708,800 tourists visiting the area in 2015, yielding a revenue of 676 million yuan ($103.7 million), with respective increases of 15 percent and 21 percent compared with 2014.
In recent years, Luocheng county has sought to diversify its ecological and horticultural environment by planting various kinds of fruit trees to attract more tourists from far and wide.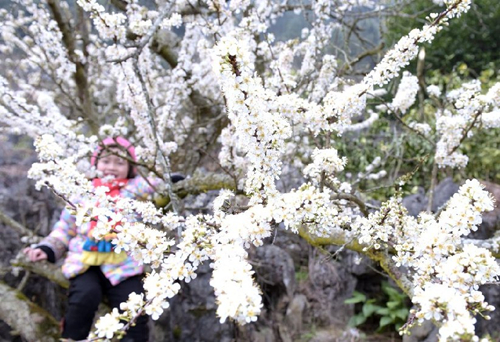 Plum flowers at Luocheng Mulam autonomous county in Hechi, Guangxi, in full blossom. [Photo by Liao Guangfu / publicity department of Luocheng county Party committee]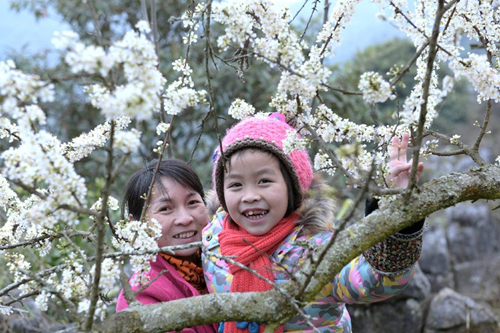 A mother and child take a photo among the plum flowers at Luocheng Mulam autonomous county in Hechi, Guangxi. [Photo by Liao Guangfu / publicity department of Luocheng county Party committee]
Edited by Owen Fishwick