Year of the monkey commemorative coins issued in Hechi
By (chinadaily.com.cn)
2016-01-19
Commemorative coins marking the year of the monkey have been issued across all outlets of the Industrial and Commercial Bank of China (ICBC) in Hechi, Guangxi, on Jan 16.
The decorative coins can be divided into three types, including commemorative coins, commemorative bank notes and precious metal commemorative coins. The first two types can be circulated in the market according to their nominal values.
The coins have words of "People's Bank of China", "10 yuan", "SHIYUAN" and "2016" on the front and a monkey looking afar with one hand raised in the flipside.
The first round online booking started at midnight on Jan 6. The coins can be purchased, until Jan 28, from the ICBC website by registering your ID card number. There is a limit of five coins per person.
People can pick up their coins after booking by showing their ID cards at the banking outlet. Coins cannot be purchased without making a booking beforehand. The second round of bookings began on Jan 16, allowing each customer to book a maximum of 10 coins, taking just seven hours for the coins to sell out.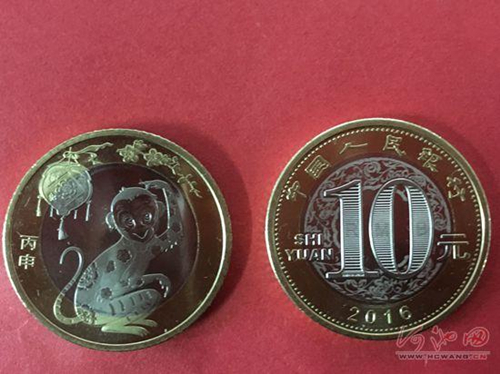 The year of monkey commemorative coin [Photo by Gao Dongfeng / hcwang.cn]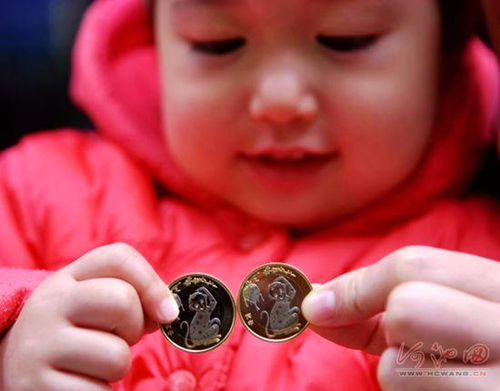 A child looks at two commemorative coins. [Photo by Gao Dongfeng / hcwang.cn]
Edited by Owen Fishwick