Longtan hydropower plant surpasses annual target
By (chinadaily.com.cn)
2015-12-04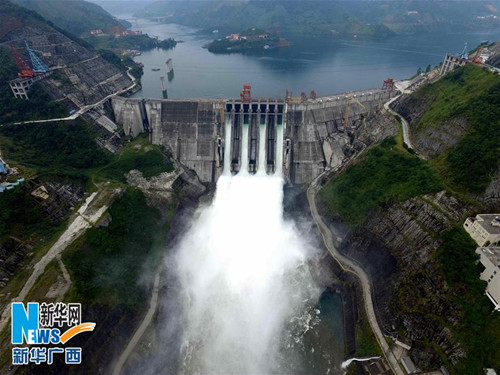 An aerial view of the Longtan Hydropower Station in service, Nov 2, 2015 [Photo by Gao Dongfeng / xinhuanet.com ]
One of the major power plants of China, Guangxi Longtan Hydraulic Power Plant has generated electric-power output of more than 17.3 billion kilowatt hours as of Nov 30, 2015, which is 22.5 percent more than the annual plan of 14 billion kWh, xinhuanet.com reported.
The Longtan Hydropower Station is located in the upper stream of Hongshui River, in Tian'e county, Hechi. And with an installed capacity of 4.9 million kW for the first phase project, it is the largest hydroelectric station in South China's Guangxi Zhuang autonomous region.
Considered as a significant project among the nation's western development program and West-East electricity transmission project, the plant also boasts benefits of flood control, irrigation and shipping.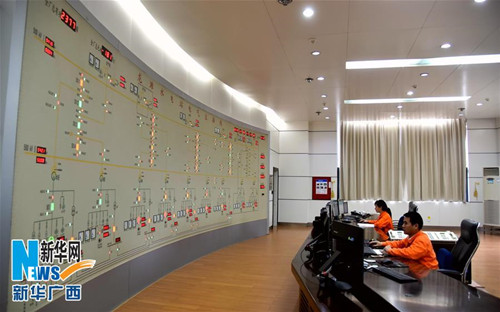 On duty staff workers at the central control room of Guangxi Longtan Hydraulic Power Plant, Dec 3. [Photo by Gao Dongfeng / xinhuanet.com ]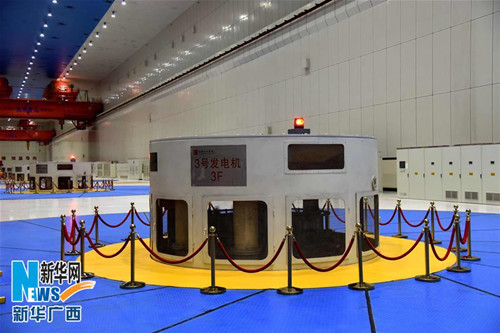 A generating unit of Guangxi Longtan Hydraulic Power Plant is in operation, Dec 3. [Photo by Gao Dongfeng / xinhuanet.com ]