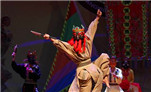 Dance in Zhanjiang
Famous dances include the Human Dragon Dance, Nuo dance, and lion dance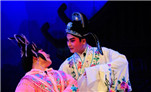 Music in Zhanjiang
Zhanjiang is famous for Leizhou songs, Leizhou Opera, and Anpu Bayin.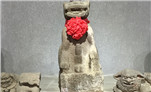 Crafts in Zhanjiang
Leizhou stones, puppet shows and Wuchuan Piaose are unique combination of arts and crafts in Zhanjiang.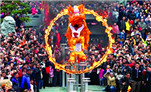 Folk customs in Zhanjiang: 'Nianli'
"Nianli" means traditional folk performance staged in Zhanjiang during the Spring Festival annually.
Zhanjiang is a beautiful coastal city in Guangdong province's Leizhou Peninsula.
The convergence of cultures found in the city have given rise to a rich diversity of local folk art such as Leizhou stones, Human Dragon Dances, and Wuchuan piaose, an art form integrating opera, magic and acrobatics.
Read More